About Us
The Leading Trainers of Tax Accounting and Financial Services Professionals in Canada
Knowledge Bureau is Canada's leading national post-secondary education institute for excellence in financial education. We train financial specialists.
We do this by providing an academic path focused on the knowledge, skills and confidence people working with numbers need to earn the credentials they need to specialize in their profession. By learning tax efficient investment, retirement, business, succession and estate planning services you too can join our broad network of graduates in certificate courses, workshops, conference, diploma and designation programs which spans tens of thousands.
Take Knowledge Bureau's convenient, online certificate courses to earn your professional credentials, ongoing CE/CPD credits, or to provide comprehensive and immediately implementable staff training, with the RWM™ (Real Wealth Manager), MFA™ (Master Financial Advisor) or Distinguished Financial Advisor™ Specialist Designations, and/or a series of practitioner diploma programs.
PLAN YOUR PATHWAY TO SPECIALIZATION IN THE TAX AND FINANCIAL SERVICES
Prepare and position yourself for outstanding success with high value tax and financial services in a new economy.
Take a pathway to specialization: One of five new designations to hone deep technical knowledge and skills plus an opportunity to earn credentials to become your clients' most trusted advisor. Your "anytime" start is online, but never alone: take advantage of nurturing personal coaching, cutting edge software solutions and the option to learn peer-to-peer, too.
EARN PRESTIGIOUS CREDENTIALS FROM KNOWLEDGE BUREAU
CANADA'S LEADING FINANCIAL EDUCATOR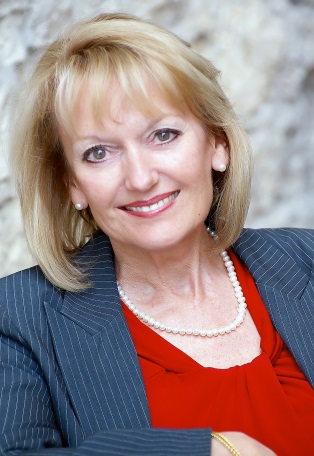 It gives me great pleasure to introduce Knowledge Bureau – your leader for continuing professional development. It's real time education at the cutting edge: perfect for the honing of your own knowledge and skills or that of new or returning staff to meet the challenges of work in the new economy. When you start your academic path to prestigious certification and designation with Knowledge Bureau, you do it your way: choose from a large variety of immediately implementable courses or take a blended learning approach with instructor-led workshops and conferences to supplement your online studies. You never learn alone when you choose Knowledge Bureau. Our courses are written by Canada's most prolific specialists in the tax and financial services.
Each certificate course in our diploma and designation programs features leading edge tax and financial planning techniques. . .and three great ways to learn: Audio lecture, online learning, with practical case studies and open-book testing, together with a handsome professional reference library – all supported by our friendly educational consultants and instructors.
We also specialize in custom-designing education programs for financial institutions, national firms and professional organizations.
Evelyn Jacks, Founder and President
| | |
| --- | --- |
| Over 560,000 | Online course module registrations leading to CE/CPD credit |
| Over 16,500 | Knowledge Bureau Report subscribers |
| Over 19,800 | Technical training certificates issued |
| Over 9,600 | Active certificate course students in diploma and designation programs |
| Over 1,600 | Distinguished Financial Advisor™ and Master Financial Advisor™ and RWM™ Designation program students |
| Over 11,100 | CE Summits & Distinguished Advisor Conference attendees |