Funding Options
Education Funding Options with Knowledge Bureau
Education Funding Options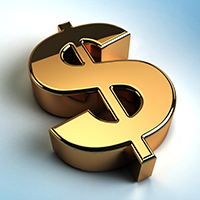 Taking a Knowledge Bureau training program this year? There are numerous funding options to help make your professional studies more affordable, including financing by Knowledge Bureau, funding through a student's own tax assisted savings plans and CRA tax assistance through various tax incentives. However, what's deductible depends on who you are and what programs you will be involved in.
Knowledge Bureau is certified by the Minister of Employment and Social Development Canada (ESDC) as an educational institution providing courses, other than courses designed for university credit, that furnish a person with skills for, or improve a person's skills in, an occupation. An occupation, for this purpose, is considered to be employment as well as a profession, vocation, or trade.
Funding Assistance
For Individual Students: Tuition Fee Reductions on Full Payment:
EZ-Y Instalment Payment Plan: Knowledge Bureau offers inexpensive financing options for single certificate courses, diploma and designation programs. Visit our Programs and Courses page for more information or call 1-866-953-4769 for details.
Time limited Early Bird Enrolment Opportunities: Seasonally, Knowledge Bureau will provide limited time registration bonuses specific to enrolment deadline dates:
Online Courses: March 15, June 15, September 15 and December 15
Distinguished Advisor Workshops: January 10, May 15 and October 15
Distinguished Advisor Conference: December 15, February 15, June 30 and September 30
Please be sure to subscribe to Knowledge Bureau Report for notification of early registration deadlines to your email box.
Returning Students and Designates: Qualify for Returning Client and VIP Designate rates. Please enrol through your Virtual Campus registration page.
Group Discounts for Businesses Who Train Staff:
Business Builder Programs for Employee Training: Knowledge Bureau customized training options for your practices. You can mix and match courses from our designation programs and enroll multiple employees or associations using our Business Program.
Multiple Students, Same Office: When two or more students in the same office want to start the same course at the same time, the Business Builder Program discounted tuition applies when more than one employee takes a designation program. Visit our Programs and Courses page for more information or call 1-866-953-4769 for details.
Corporate Partner Supports: Knowledge Bureau will provide co-op funding for attendance at live events (DAW or DAC) for corporate partners who bring groups of advisors (10 or more) to live events.
Tax Assistance From CRA:
Tuition, Education, and Textbook Credits Tuition paid in excess of $100 paid for a course of studies at a post-secondary level will be eligible for the tuition amount. For study before 2017, students may also be eligible for a full-time or part-time education and textbook amount. Any unused education and textbook amounts at the end of 2016 may be carried forward to be claimed in future years but no new education and textbook amounts can be earned after 2016.
Student loan interest write–offs Students who accumulate interest on student loans may claim a non-refundable credit for the interest paid in the current year plus any interest paid in the prior five years that has not yet been claimed. The credit is 15% of the interest paid by the student or a person related to the student. However, where the loan comes from is important: it must be received under the following sources and cannot be combined with any other loans:
Employer-paid tuition: Employers may deduct the cost of tuition as a business expense if the programs are of benefit to the employer's business. In that case, tuition paid for employees will not be a taxable benefit and the student will not be eligible to claim the tuition tax credit.