Funding Options
Education Funding Options with Knowledge Bureau
Frequently Asked Questions and Education Funding Options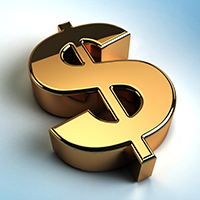 Taking a Knowledge Bureau training program this year? There are numerous funding options to help make your professional studies more affordable: including financing available through Knowledge Bureau, funding through each student's own tax assisted savings plans, and tax assistance through various CRA tax incentives. However, what can be deducted depends on who you are and what programs you will be involved in.
Knowledge Bureau is certified by the Minister of Employment and Social Development Canada (ESDC) as an educational institution providing courses ( other than courses designed for university credit) that furnish a person with skills for, or improve a person's skills in, an occupation. An occupation, for this purpose, is considered to be employment as well as a profession, vocation, or trade.
Program Pre-requisites. Successful candidates for the program will have a minimum of high school education, be employed and mentored with a firm that provides services the services being studied and/or at least three years of industry experience. Students in the programs offered complete a series of 30-hour online certificate courses in their chosen field of specialization, and may supplement online learning with peer-to-peer sessions in regional workshops or conferencing offered by Knowledge Bureau.
Continuing Education/Continuing Professional Development: Knowledge Bureau also welcomes professionals who seek an academic path to CE/CPD. Choose CE Summits (10 hours), Distinguished Advisor Conference (up to 15 hours), or online certificate courses (30 hours for full credit courses).
Tuition Fee deductibility. Tuition fees paid to Knowledge Bureau qualify for the tuition fee credit.
RRSP - Lifelong Learning Plan. Knowledge Bureau will consider the student to be in full-time attendance for purposes of funding under the RRSP - Lifelong Learning Plan if that student enrolls in a Designation Program. To qualify, the Designation Program must be completed within a 6 month enrolment period. Otherwise the student is considered to be enrolled in part-time attendance with Knowledge Bureau.
Expense Deductibility. In some cases, self-employed students may claim the cost of training as a business deduction. Students are referred to IT 357R2 for CRA's interpretation of the rules. Of specific note in the bulletin: training costs are not deductible as current expenses if they are capital expenditures (that is, they result in a lasting benefit to the taxpayer i.e., where a new skill or qualification is acquired (ie. training as a specialist). In this case, students should consider using the tuition fee credit instead. However, if training is to maintain, update or upgrade an existing skill or qualification, the related costs are deductible as a current expense. Examples of fully deductible programs: A professional development course is taken as required or recommended by a professional body to maintain professional standards, a tax course is taken by a lawyer or accountant who is qualified to do tax work, whether or not he or she has previously been actively involved in such work. Any portion of costs that are personal or unreasonable are not deductible.
Free Trial Period. Students may withdraw from the program at no charge within the first seven (7) days of registration or after completing one chapter of the course (whichever comes first). This is the free trial period.
Extensions: Students of online certificate courses have three months to complete each course plus one month grace period for a total of 4 months. Extensions may be purchased at a cost of $99.00 for each extension of one month, $297 for a three month extension.
Resumed Studies: Re-enrolment after Course Expiry: After an absence of six months or more, students may re-register with a re-enrolment fee of $295. New course materials, study periods and Virtual Campus access will be granted.
Rewrites: Our rewrite policy is discussed in greater detail in our course material. One rewrite attempt will be allowed within a month of unsuccessful testing. Rewrite fees are $295 per exam.
Funding Assistance from Knowledge Bureau

FOR INDIVIDUAL STUDENTS: TUITION FEE REDUCTIONS ON FULL PAYMENT :
EZ-Y Instalment Payment Plan: Knowledge Bureau offers inexpensive financing options for single certificate courses, Diploma and Designation Programs. See registration and tuition or call 1-866-953-4769 for details.
Early Bird Seasonal Enrolment Deadlines: Online Courses: March 15, June 15, September 15 and December 15. For details subscribe to Knowledge Bureau Report. CE Summits: (A Peer-to-Peer Instructor Lead Opportunity) January 10, May 15 and October 31.
Returning Students and Designates: Qualify for Returning Client and VIP Designate rates. Please enroll through your Virtual Campus registration page.
GROUP DISCOUNTS FOR BUSINESSES WHO TRAIN STAFF:
Business Builder Programs for Employee Training : Knowledge Bureau customized training options for your practices. You can mix and match courses from our designation programs and enroll multiple employees or associations using our Business Program:
Single courses, multiple students: When 2 or more students in the same office want to start the same course at the same time, The Business Builder Program provides discounted tuition when more than one employee takes a designation program. See registration and tuition or call 1-866-953-4769 for details.
Corporate Partner Supports: Knowledge Bureau will provide co-op funding for attendance at live events (Ce Summits and DAC) for corporate partners who bring groups of advisors (10 or more) to live events.
TAX ASSISTANCE FROM CRA:
Tuition Credits. Tuition paid in excess of $100 paid for a course of studies at a post-secondary level will be eligible for the tuition amount. For study before 2017, students may also be eligible for a full-time or part-time education and textbook amount. Any unused education and textbook amounts at the end of 2016 may be carried forward to be claimed in future years but no new education and textbook amounts can be earned after 2016.
Student loan interest write–offs. Students who accumulate interest on student loans may claim a non-refundable credit for the interest paid in the current year plus any interest paid in the prior five years that has not yet been claimed. The credit is 15% of the interest paid by the student or a person related to the student. However, where the loan comes from is important: it must be received under the following sources and cannot be combined with any other loans:
Employer-paid tuition: Employers may deduct the cost of tuition as a business expense if the programs are of benefit to the employer's business. In that case, tuition paid for employees will not be a taxable benefit and the student will not be eligible to claim the tuition tax credit.
SELF-FUNDING OPTIONS: TAX PREFERRED EDUCATION SAVINGS
Students may fund their studies with Knowledge Bureau from education savings.
TFSA: Deposits to a TFSA are made with tax-paid dollars (there is no deduction for the deposit), but grow quickly because the investment income earned in them is always tax-free. The holder of the TFSA must be at least 18 years old at the time of the deposit and also must be a resident of Canada. The deposit may be made by the parents, grandparents, or anyone else who wishes to make the contribution. When the money is withdrawn, TFSA contribution room is not lost, meaning it can be replenished for other purposes, like buying a home after graduation.
By accumulating funds in a TFSA for their children, and/or starting a TFSA when their child turns 18, parents also avoid a tax liability in the future if the child doesn't attend school ; not so for the RESP, discussed below. TFSA contributions are limited to an annual contribution room currently $5,500. Since inception, TFSA contribution room has grown to $46,500, which can be topped up anytime.
RESP: RESPs allow parents to accumulate savings for their children on a tax-deferred basis with the added bonus of government grants of up to 20% of the first $2,500 contributed by the parent. The maximum annual grant is $500 but catch-up grants of up to $1,000 are available. The maximum contributions to the plan are $50,000 per beneficiary. For low-income families an annual Canada Learning Bond is also available even if no contributions are made by the parents.
If the beneficiary becomes a full-time student, the funds (called Education Assistance Payments - EAPs) are taxable to the student. But due to low income levels, that's often nil. If the beneficiary does not become a student, the grants and bonds must be repaid and any amounts earned in the plan must be included in income of the contributor, with a 20% penalty over and above the normal tax rate. (This is called an Accumulated Income Payment). However if the contributor has RRSP contribution room, up to $50,000 may be transferred into the RRSP, resulting in deferred taxation.
RRSP Lifelong Learning Plan (LLP) Withdrawals: Students who have an RRSP and are residents of Canada, may be able to withdraw funds to fund their education from their own RRSPs, on a tax free under the LLP. (Note, you cannot fund your child's education with an LLP withdrawal). The money must later be repaid, over a maximum of ten years. The following are conditions must be met to qualify:
The student must be enrolled full time in a designated educational institute or qualifying educational program (or has received an offer to enrol before March of the next year).
Full time means lasting three consecutive months or more and requiring 10 hours or more per week on the course or work in the program, including lectures, practical training, lab or research time, but not study time. The educational institution determines who is a full-time or part-time student. See details above for Knowledge Bureau policies.
The qualifying educational program requirement is possible for courses taken by correspondence or for a distance education program.
The institution may consider the student to be enrolled on a part-time basis. If this is the case, the student cannot participate in the LLP. The only exception to this rule is those who are disabled, who can attend part-time.