Partnership Opportunities
EXPAND YOUR MARKET PRESENCE WITH CLOSE TO 200 DECISION MAKERS AND INFLUENCERS
If you are looking to expand your reach, then the Distinguished Advisor Conference is the perfect partner for you. The conference hosts close to 200 top business builders in the wealth, insurance and tax segments from almost every province. What makes DAC unique is our audience; engaged learners and networkers that are driven to a higher standard. If you offer a product or service that would be valued by High Net Worth Clientele, then DAC attendees need to know about you. Contact us today to find out how we can help.
TAILORED PARTNERSHIPS
Our objective is to help you get the best results on your investment, that is why we offered tailored partnerships that will help you achieve your goals. Before the Conference even begins, we will promote you in several ways including national recognition in Knowledge Bureau Report, our weekly newsblast sent to over 17,000 unique addresses. Your logo and Company Bio will be displayed prominently on our DAC Website and we will send out emails prior to the conference with information about you. Here is an example of a recent DAC Partner listing in KBR.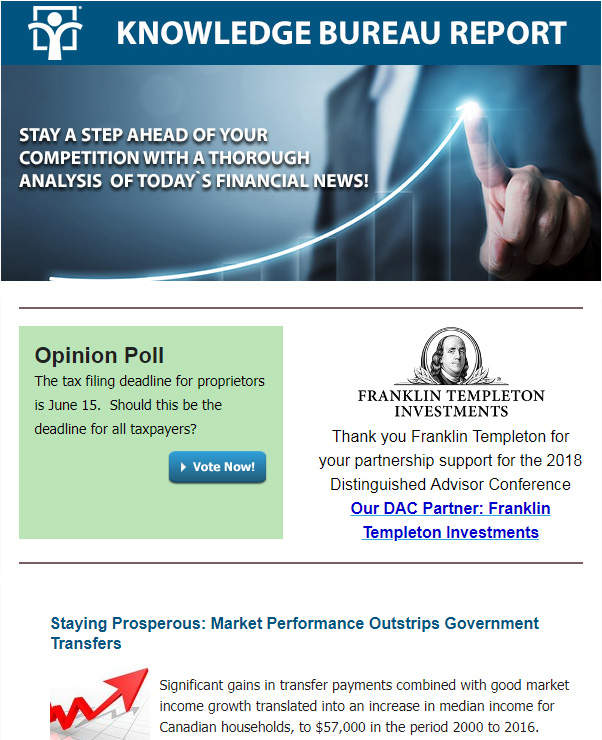 Consider the Opening Night or Gala Partnerships which can be branded for maximum exposure to our audience. Depending upon the package you choose, many speaking and print as well as trade show opportunities also exist. Lunch and Learns as well as private group events are also possible.

NEW! 15th ANNIVERSARY PARTNER FAIR – Meet and greet potential clients at the Trade Fair. Eight foot tables are available at the back of the conference room. Display your company's message and product. Its' a great networking opportunity. Only $3500 plus taxes. No extra charge for our title and speaker-sponsors.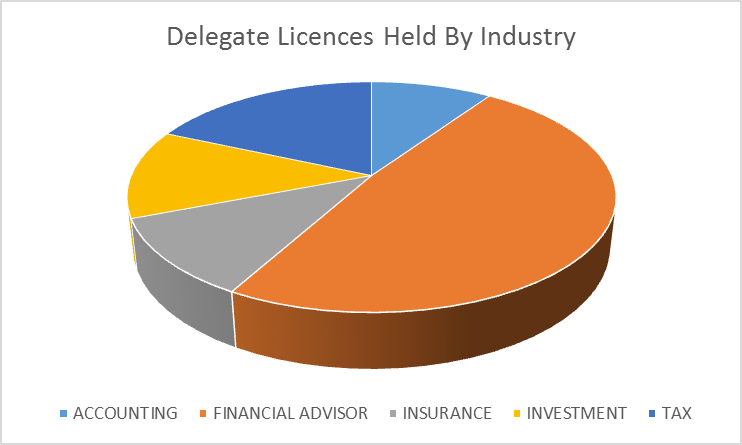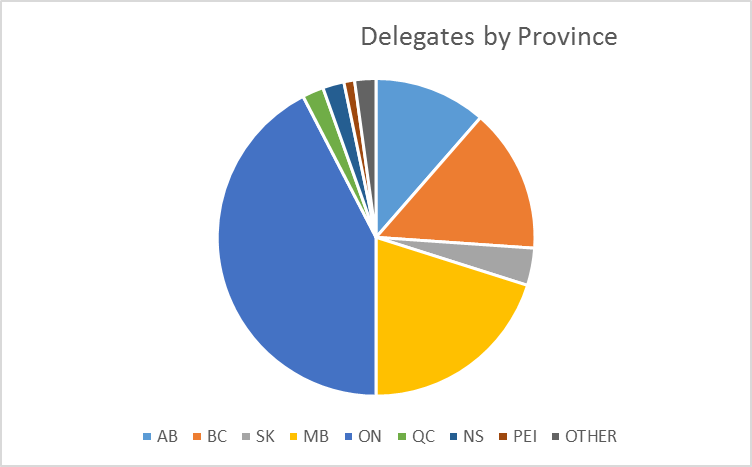 Network with an educational purpose
Knowledge Bureau's program direction is the best in the industry, bar none. We know the tax and financial services and how they intersect to bring family wealth management into the stratosphere.
---
"The reason Intuit partners with Knowledge Bureau is simple… the quality of the attendees! They are an engaged audience."
- Scott Zandbergen, Intuit Profile Group Marketing Manager
---
Qualify for advantageous group rates for your teams
Your advisor teams and associates will qualify for preferred pricing on all Knowledge Bureau courseware for the entire year. DAC is pre-accredited for CE/CPD with most professional organizations including IIROC, Insurance Councils and Chambre de la Sécurité Financière.
---
"The DAC conference is the place to be for the latest business building tips and strategies!"
- Ozy Camacho, Publisher, Investment Group, Investment Executive
---