2017 Advanced Personal Tax Update
We invite your organization to also join us as a sponsor of the Distinguished Advisor Workshops. This is an opportunity to talk to an audience of tax practitioners and financial advisors who are decision-makers. These financial professionals are interested in a demonstration of your product and services, new features and how to integrate your product into busy practices.
There are three key benefits of becoming a sponsor at Distinguished Advisor Workshops:
Be present with a qualified audience for your product.
Increased reach through enews – an educational article, plus a personalized follow-up message to attendees.
Qualify for advantageous group rates for your circle of influence. Sponsors automatically become a Strategic Education Partner with Knowledge Bureau. This means your channel of clients and teams of associates also qualify for preferred pricing on all Knowledge Bureau products for the entire year.
Please join us as a sponsor and an education partner in raising the bar in professional development for top advisors in the financial services who provide real wealth management.
Contact us at 1-866-953-4769 to arrange an appointment.
PLEASE JOIN US !
What Our Sponsors Say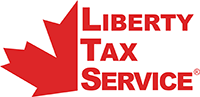 Why do we partner with Knowledge Bureau as a sponsor of DAW?
Partnering with Knowledge Bureau has been an outstanding success for Liberty Tax Service!
As part of our partnership, we benefit from our sponsorship of the DAW meetings. DAW allows us to sharpen our minds with current information which is well-presented, in-depth and relevant to our industry. Evelyn's team of outstanding professionals make each event interesting and the information acquired at these meetings is used by our tax professionals every day. DAW meetings are also a great networking opportunity for Liberty Tax Service to learn from other professionals and make those great connections that help us to build our business. Erik Klumpe, Regional Director of Canada Operations

"The reason Intuit partners with Knowledge Bureau is simple… the quality of the attendees! They are an engaged audience." Scott Zandbergen, Intuit Group Marketing Manager

"Knowledge Bureau provides our clients with tax training for new staff, as well as seasoned staff looking to enhance their portfolio of services to their clients. That's why we are a proud contributor to the Distinguished Advisor Workshops (DAW)." Marc Labrecque, Sales Director, Trilogy Software.