Jim Gray
Focus: Communications
Jim Gray is an accomplished storyteller who helps his clients throughout North America communicate more effectively with their target audiences.
For more than 15 years, Jim has conducted focused, practical presentation and media skills coaching sessions with hundreds of senior executives, physicians and public figures in Canada and the United States.
He has a unique ability to teach others how to cut through the information clutter to create and convey stories that are clear, concise and relevant.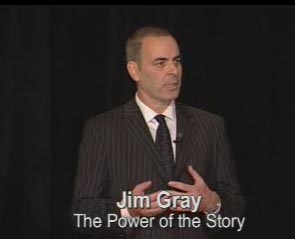 A former journalist with The Toronto Star and the Canadian Broadcasting Corporation, Jim has developed the HOW LEADERS SPEAK presentation skills workshop, a customized seminar for achievers who seek to engage and influence their listeners.
Workshop participants are able to improve dramatically as presenters – and communicate like outstanding leaders – through a coaching model that emphasizes rehearsal and feedback.
An expert in crisis communications, Jim frequently provides counsel to organizations facing challenging public and internal issues.
He regularly contributes articles on communicating effectively to The Globe and Mail and speaks frequently on presentation, media and inter-generational issues.
In his HOW LEADERS SPEAK keynote address, Gray reveals the seven powerful keys to speaking like a leader, integrating video clips from great speakers of the past and present to demonstrate the points.
Workshop topics:
How Leaders Speak
Media Skills
Crisis Communication Skills

Keynotes:
How Leaders Speak
The Generation Trap
The Power of the Story
Media Matters
Communicating in a Crisis