ADVANCED PERSONAL TAX UPDATE: Thanks to all our students and sponsors!
Posted: January 31, 2017 By : Knowledge Bureau Staff
Posted in: Strategic Thinking
Knowledge Bureau's Distinguished Advisor Workshop series for January 2017, focused on advanced personal tax update finished in Winnipeg, Manitoba on January 25th. The team at Knowledge Bureau would like to extend our gratitude to all our students who attended - your participation makes this a success.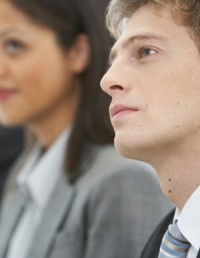 We also would like to thank our sponsors; whose contribution enables us to improve the experience for everyone.
Software Sponsors:

"The reason Intuit partners with Knowledge Bureau is simple… the quality of the attendees! They are an engaged audience." Scott Zandbergen, Intuit Group Marketing Manager

"Knowledge Bureau provides our clients with tax training for new staff, as well as seasoned staff looking to enhance their portfolio of services to their clients. That's why we are a proud contributor to the Distinguished Advisor Workshops (DAW)." Marc Labrecque, Sales Director, Trilogy Software.
Break Sponsor: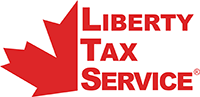 Why do we partner with Knowledge Bureau as a sponsor of DAW?
"Partnering with Knowledge Bureau has been an outstanding success for Liberty Tax Service!"
"As part of our partnership, we benefit from our sponsorship of the DAW meetings. DAW allows us to sharpen our minds with current information which is well-presented, in-depth and relevant to our industry. Evelyn's team of outstanding professionals make each event interesting and the information acquired at these meetings is used by our tax professionals every day. DAW meetings are also a great networking opportunity for Liberty Tax Service to learn from other professionals and make those great connections that help us to build our business." Erik Klumpe, Regional Director of Canada Operations
If you missed the Advanced Personal Tax update this year, you still have options:
We can provide the Knowledge Journal, over 300 pages of personal tax reference, directly from our website. Please click here for more information.
Register in one of our online certificate courses in the Distinguished Financial Advisor - Tax Specialist Services Program™ online or with our friendly educational consultants at 1-866-953-4769.
May 29 to June 6, 2017 - Knowledge Bureau - Distinguished Advisor Workshop Tour, Spring Session.
We look forward to seeing you at our next Distinguished Advisor Workshop beginning May 29th this spring, focused on After the Budget – Retirement and Estate Planning. Learn more from our website at www.knowledgebureau.com.
Who the Distinguished Advisor Workshops are designed for:
Designed for the busy tax and financial professional, these one-day workshops are custom-designed to provide the most recent advanced updates from CRA, Finance Canada and Statistics Canada, and to provide strategies for applying new rules and interpretations to compliance and planning scenarios for clients using cutting-edge technology. Ideal for training new and returning staff, professionals may earn 10- CE/CPD credits and participate in important networking to build their businesses.