Advisors Get Investors Better Returns, Global Report Finds
Posted: October 03, 2017 VIA: Knowledge Bureau
Posted in: Strategic Thinking, Financial Literacy, knowledge bureau, TFSA, Evelyn Jacks, rrsp, financial advisors, Canadian economy, wealth management, wealth managers, tax education, financial education, value proposition, high-net-worth clients, Real Wealth Manager Program, World Wealth Report, millionaires, investment success, stock market, investment returns, portfolios
There are more millionaires in the world than ever, according to Capgemini's World Wealth Report 2017, and those whose portfolios are overseen by wealth managers achieved robust gains of 24.3 per cent on average — far exceeding benchmark performance.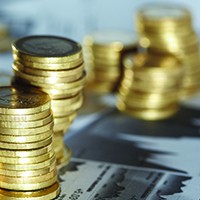 There are now approximately 16.5 million people worldwide who are high-net-worth individuals (HNWIs) with investable assets of $1 million or more, excluding primary residence, collectibles and consumables, according to the global consulting firm. This is up 7.5 per cent from last year, with record total wealth of $63.5 trillion, up 8.2 per cent from 2016.
In the past year, roughly 1.15 million people became millionaires. Overall, the United States, Japan, Germany and China account for the highest distribution of HNWIs; combined, these nations are home to almost two-thirds of the world's millionaires. Asia-Pacific, North America and Europe are the biggest drivers of wealth increases, both in population and assets; and Russia is the fastest-growing HNWI market in wealth and population.
The bump in these numbers across the board is largely attributed to record stock market performance driven by stronger global growth and increased liquidity as a result of unprecedented stimulus by global central banks. The report gives a breakdown of the type of investments HNWIs hold: 31.1 per cent in equities (up from 24.8 per cent in 2016), 18 per cent in fixed income (level with last year) and 27.3 per cent in cash (up from 23.5 per cent over prior year).
Another key finding of this year's report is that trust and confidence in the wealth management industry grew to the highest levels in five years. And results are up too, especially for HNWIs whose portfolios were overseen by wealth managers; the value of that professional advice translated to robust investment returns of, on average, 24.3 per cent—far exceeding returns on lower-cost, passive index funds.
This year's World Wealth Report clearly demonstrates the value of advice. The numbers tell the story that it is possible to build significant wealth in today's financial climate, and that the most effective way to do that is to seek professional advice. As a financial advisor, you can start adding value for your clients today by encouraging them to fund their TFSA and RRSP, for starters. And for deeper engagement and more holistic, comprehensive advice, consider the Real Wealth Manager (RWM™) Program to round out your knowledge and your value proposition.

©2017 Knowledge Bureau Inc. All Rights Reserved.