Bank of Canada Increases Interest Rate to 1.5%
Posted: July 11, 2018
Posted in: Strategic Thinking
Bank of Canada raised its benchmark interest rate to 1.5 percent (up from 1.25 percent) as anticipated, in an announcement from Governor Stephen Poloz this morning.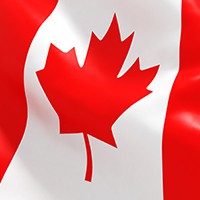 The big banks are expected to raise their prime lending rates in response to this change, with implications to the Canadian housing market. This announcement follows the latest release of the Bank of Canada's Monetary Policy Report which points to positive economic and GDP growth, despite the affects of pending inflation and current tariff and trade issues with the United States.
Stay tuned to next week's Knowledge Bureau Report for further details, insights, and analysis on how this news affects your clients, and how tax and financial advisors can help.
COPYRIGHT OWNED BY KNOWLEDGE BUREAU INC., 2018.
UNAUTHORIZED REPRODUCTION, IN WHOLE OR IN PART, IS PROHIBITED.