OAS Estimates for Fourth Quarter
Posted: September 19, 2017 By: Walter Harder
Posted in: Strategic Thinking, Current Issue, Debt Management, Financial Literacy, OAS, seniors, knowledge bureau, Canada Pension Plan, Evelyn Jacks, tax calculator, retirement planning, mortgage, guaranteed income supplement, old age security, Canadian economy, retirement income, CPP, tax course, inflation, financial education, CE summits, Baby Boomers, GIS, old age benefits, Consumer Price Index, CPI, interest, mortgage rates, retiring at 65, high-net worth, retirement investments, saving for retirement
The Old Age Security monthly benefit is expected to increase to $590.74 in the fourth quarter based on CPI data, for a total 2017 benefit of $6,994.62.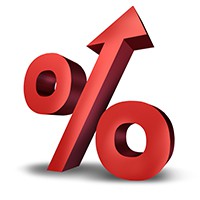 Old Age Security pension, the Guaranteed Income Supplement, the Allowance and the Allowance for the Survivor are indexed quarterly based on changes to the Consumer Price Index. This year, seniors saw no increase in the second quarter but a 0.9% increase in the third quarter. For the fourth quarter, changes to the consumer price index will result in an increase of 1.2%. That will result in an increase of $7 per month. The official announcement of this increase is expected by the end of this month.
| | | | | | |
| --- | --- | --- | --- | --- | --- |
| | Jan – Mar | Apr – Jun | Jul – Sep | Oct – Dec | Full Year |
| 2017 | $578.53 | $578.53 | $583.74 | $590.74* | $6,994.62* |
* estimated

Seniors with net income over $74,788 will be required to repay the lesser of the OAS they received and 15% of their net income over $74,788. Based on the estimated OAS of $6,994.62, seniors who earn more than $121,418 will be required to repay 100% of their pension.
High-income taxpayers who are about to turn 65 should consider whether they should start their OAS when they turn 65 or delay until later. Delaying will eliminate the repayment of OAS and will result in a larger pension later. The pension amount will increase by 0.6% for each month delay for a maximum increase of 36% if the pension is delayed until the senior turns 70.
Along with rising inflation comes increases in interest rates. If you are contemplating retiring soon, what will the rise in interest rates mean to you? If you have no debt and will be living on income from investments, the rising interest rates will be a good thing and will likely increase your investment income. On the other hand, if you still have a mortgage, you can expect that your mortgage rate, and thus your mortgage payment, will be higher when you renew your mortgage. Be sure to revisit your retirement income plan if rising interest rates will affect you.

Additional Educational Resources:
Tax-Efficient Retirement Income Planning course
Tax Efficient Retirement Income Calculator
Income Tax Estimator
Debt and Cash Flow Management course
November CE Summits – Family Debt Management; Managing Specific Debt Sources

©2017 Knowledge Bureau Inc. All Rights Reserved.