Federal Budget 2018: Liberals to Unveil It on February 27, 2018
Posted: February 12, 2018 By : Knowledge Bureau Staff
Posted in: Strategic Thinking, Financial Literacy, knowledge bureau, Evelyn Jacks, Small Business, federal budget, tax courses, income splitting, tax education, entrepreneur, Liberal government, Morneau, unfair tax changes, online education, middle class, income tax changes, passive investment income, income tax credits
February promises to go out like a lion with yesterday's announcement that the 2018 budget will be unveiled on February 27, 2018. It's interesting timing. Other important milestones: CRA starts processing 2017 tax returns on February 26, the T4/T5 tax slip deadline is on February 28 and the RRSP filing deadline is March 1.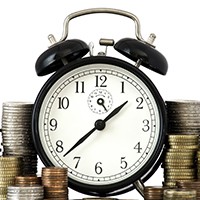 In a press release on February 13, 2018, the Department of Finance noted several goals: to transform the economy, promote equality, and a competitive, diverse and inclusive Canada. It notes that Canada has created nearly 600,000 jobs since November 2015, the unemployment rate is near its lowest level in 40 years and that since the beginning of 2016, Canada has had the fastest-growing economy of the Group of Seven (G7) countries.
No mention of the controversial provisions that are expected for private business owners: the new rules on tax on passive investment income, modifications to income splitting rules, and potential reductions to personal credits.
A Special Knowledge Bureau Report will be provided on Budget night for the 2018 budget updates as they are unveiled further, and the spring CE Summits will focus on an advanced budget update for both Canada and the US. Knowledge Bureau will also provide updated courses in its tax programs starting in mid March.
For those additional educational resources: T1 Professional Tax Preparation – Proprietorships, Advanced Payroll for Small Business
©2018 Knowledge Bureau Inc. All Rights Reserved.