Graduates in the News – Ron Macpherson, DFA – Bookkeeping Services Specialist™
Posted: April 09, 2019
Posted in: Strategic Thinking, Graduates in the news, grads in the news, DFA - Bookkeeping Services Specialist
After three decades in the construction industry, Ron Macpherson found himself looking at a career change. A past automobile accident finally caught up with him and the physical aspect of his job became too demanding. Ron decided to pursue a career completely different from the one he'd spent 30 years in. He pursued his DFA – Bookkeeping Services Specialist™ designation – taking his life out of a career crisis and creating a thriving practice.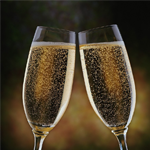 Ron decided on Knowledge Bureau courses for a number of reasons: "I liked the idea of being able to do the courses on my schedule. As well, after some research, I liked how the courses seemed more practical, being able to understand an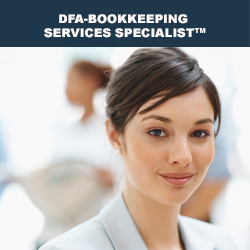 accounting principle, and then knowing how to use it with modern software."
We caught up with Ron to ask him a few questions about his experience earning his DFA – Bookkeeping Services Specialist™ through Knowledge Bureau.
What did you find the most difficult?
"Time seemed to fly by and making sure I was finished a course in the determined time was hectic, sometimes."
Did anything surprise you in the courses?
"What I found surprising with the courses, I felt that they were helping me to think about how I would deal with a situation, a problem, and deal with it. I was able to use what I learned and come to a conclusion without looking up an answer."
How did you feel when taking the courses?
"As I took the courses, it was a fulfilling time. I was tired many nights after work, but knowing that this will eventually help me, kept me going."
What did your family think about the amount of time spent?
"My family was very supportive. I tried to keep the schooling in its place, after work and time with the family — I feel that family is the most important thing in life. They were the ones that kept encouraging me to complete the courses, and the time did fly by. Looking back, I can honestly say that it didn't interfere much with my priorities."
Today, Ron operates his taxation and bookkeeping business. We asked Ron if he had any advice or words of wisdom regarding his experience and he said: "To any people out there that may be in the same situation as me, health problems, family, wondering if school is a good idea? In this world, there aren't many of us that can look to others for help. We have to care for ourselves and our family. Some determination, some scheduling, removing the not so important things in life for a few months will mean that you can start making some changes. Speaking personally, working in an industry for so long, it is still difficult to think about leaving it behind. But knowing that I am doing this change, I am the one building the foundation; it makes me feel good. Getting the foundation with these courses, knowing that I have a solid understanding of taxation in Canada, accounting principles, multiple taxation and accounting software, I feel confident in helping clients. This is what I wanted from my schooling, to truly understand."
The DFA - Bookkeeping Services Specialist™ Designation program is a great option for tax and financial services professionals, and for those who wish to train administrative staff on how to prepare company books or how to prepare books for clients.
Additional educational resources: Free trials of Knowledge Bureau courses are available, so try them out for yourself. If you work with business clients as a bookkeeper or offer tax preparation services, we also recommend attending Knowledge Bureau CE Summits for valuable information on Post Budget Action Strategies this Spring!
COPYRIGHT OWNED BY KNOWLEDGE BUREAU INC., 2019.
UNAUTHORIZED REPRODUCTION, IN WHOLE OR IN PART, IS PROHIBITED.