Housing Affordability: Borrowers Take a Hit from Rising Interest Rates
Posted: July 17, 2018 By : Knowledge Bureau Staff Writers
Posted in: Strategic Thinking, Financial Literacy, knowledge bureau, interest rates, Bank of canada, Evelyn Jacks, financial services, Canadian banks, mortgage rates, mortgage interest, prime interest rate, overnight rate, variable rate mortgage, lending rates
The hot housing market (especially in Vancouver and Toronto) has long thwarted home ownership dreams for many Canadians. In fact, RBC's July report on housing trends and affordability reveals that the average Canadian household requires almost half its total income to cover home ownership costs.
Now, with the July 11 Bank of Canada interest rate increase to 1.5 percent and the big banks' subsequent increases, home ownership – and mortgage renewal - is even more expensive. But sound financial planning and debt management consultation can help.
In Vancouver, that 48.4 percent national average rises to an astronomical 87.8 percent, and in Toronto 74.2 percent of household income goes towards covering the costs of owning your own home, making affordability a major issue in two of Canada's largest markets. The report notes that outside of the hottest markets in the country, the burden of ownership costs remains more or less consistent with historical norms, but the trend towards rising interest rates is changing that picture.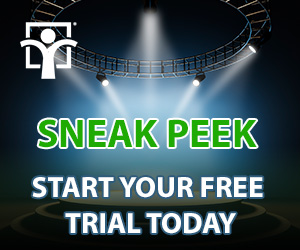 The July 11 rate increase marked the fourth successive hike after a long period of declining or consistently low interest rates. The historically low interest rate environment helped to boost the affordability of housing in Canada over the past decade, but the tide is now turning as rates creep back up, outpacing any gains in household income. According to the RBC report, "Because they apply from coast to coast, higher interest rates pressured affordability in all markets across Canada."
RBC cites rising interest rates as the main culprit affecting affordability of housing, and predicts that the Bank of Canada will proceed with a series of hikes that could see the overnight rate rise to 2.25 percent in the first half of 2019. And each increase spawns the big banks to follow suit. The day after the Bank of Canada's announcement, Royal Bank, TD, Bank of Montreal, Bank of Nova Scotia, CIBC and National Bank all hiked their prime lending rates from 3.45 to 3.7 percent.
Rising interest rates will put increasing pressure on millions of Canadians, not only limiting the affordability of home ownership, but also negatively impacting anyone who is carrying debt of any kind. Now is the time to have some serious conversations with your clients before rising interest rates compromise their ability to service their debt. You can help them be proactive with their debt management, and beyond—finding ways to build wealth even in more challenging economic times ahead.
Additional educational resources:
Knowledge Bureau's Debt and Cash Flow Management course is an excellent place to start in this area, and can lead to several designations, including MFA-Retirement Services Specialist and DFA-Bookkeeping Services Specialist. And our Real Wealth Manager designation program puts debt management in the context of a broader, holistic approach to family wealth planning.
COPYRIGHT OWNED BY KNOWLEDGE BUREAU INC., 2018.
UNAUTHORIZED REPRODUCTION, IN WHOLE OR IN PART, IS PROHIBITED.