Avoid Late Tax Filing Penalties Ahead of CRA's Prescribed Interest Rate Quarterly Release
Posted: March 26, 2019 By : Walter Harder & Beth Graddon
Posted in: Strategic Thinking, Current Issue, CRA, tax filing, interest rate, CRA penalties, personal income tax, late filing penalties, interest on overdue taxes, prescribed interest rate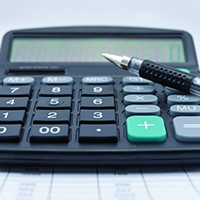 If a taxpayer can't afford to pay their tax bill by the deadline, it's still important that they file on time. Interest will still be charged on the overdue balance, based on the CRA's prescribed rates, but the late filing penalties outlined above will be avoided.
Additional educational resources: Knowledge Bureau's Income Tax Calculator can help professionals and taxpayers alike with the filing process. The introductory tax courses offered through the DFA – Tax Services Specialist™ program can also improve tax knowledge and education.
Taxpayers will also want to pick up a 2019 copy of Essential Tax Facts by Evelyn Jacks for tips on tax-efficiency that will help you through all stages of life. Call 1.866.952.4769 to pre-order.
COPYRIGHT OWNED BY KNOWLEDGE BUREAU INC., 2019.
UNAUTHORIZED REPRODUCTION, IN WHOLE OR IN PART, IS PROHIBITED.