T1 Tax Bootcamp for Pros: Register Now
Posted: January 04, 2017 By : Knowledge Bureau Staff
Posted in: Strategic Thinking
If you're a tax professional, you can't afford to miss this: Knowledge Bureau's Annual Advanced Personal Tax Update is coming soon, January 17-25, 2017, in six cities across Canada. Early-registration savings end January 10. Reserve now to guarantee your spot and do your pre-reading for this comprehensive certificate workshop featuring 10 CE-CPD credits.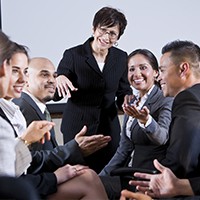 The January Advanced Personal Tax Update will drill down into the most recent policy changes at the CRA for the 2017 tax filing year, and will feature other news from the Department of Finance and Statistics Canada. The workshop also includes a 300-plus-page Knowledge Journal, a handy resource of information describing tax changes line-by-line, that can be used both in your office and home.
Here is the complete agenda and speaker bios . For more information about the agenda and keynote speakers please click here.
For more information click here.
What attendees say:
"So much information, delivered professionally." Sharron M., ON
"Moves right into the important matters we need to know quickly, doesn't waste any time." Maureen C., BC
"Easy to understand, clear examples." Joanne T., Yukon
The Distinguished Advisor Workshops are not for just anyone . . . but they are for YOU if you want to enhance your value proposition for your clients by helping them make the best decisions about their time and money. Click here to register now.
©2017 Knowledge Bureau Inc. All Rights Reserved.