New Mortgage Options for the Self-Employed
Posted: September 10, 2018
Posted in: Strategic Thinking
Single, self-employed Canadians have struggled with mortgage lending requirements for many years. But that's all about to get easier starting on October 1, as new guidelines will improve borrowing eligibility of current or aspiring proprietors.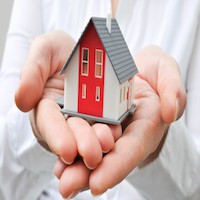 The Canada Mortgage and Housing Corporation (CMHC) guidelines that will come into effect for this group this fall will open up home ownership opportunities to many who feared they'd remain lifelong renters. Canadians who have historically been disadvantaged when it comes to mortgage eligibility due to self-employment—especially when they're single, or the sole income earner in a household—are being given options.
As part of the National Housing Strategy's mission to help make appropriate housing accessible to all Canadians, the CMHC guidelines will give mortgage lenders greater flexibility to improve lending eligibility for the self-employed. Currently, business owners who ave been self-employed for less than two years are virtually unable to borrow. But the new standards will outline factors that can be used to support a lender's decision to issue a loan to those who have been operating a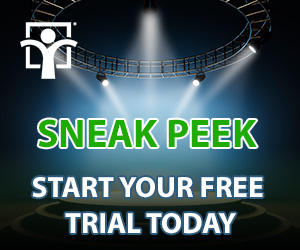 business for a relatively short time.
Additionally, the new guidelines will allow a wider range of documentation to be provided by self-employed borrowers as proof of income, including a Notice of Assessment, T1 General, CRA Proof of Income Statement, and Statement of Business and Professional Activities.
This is great news, as entrepreneurs make important contributions to our economy, but stringent lending policies may have discouraged some from getting into the proprietorship game. If you're an aspiring entrepreneur but concerned about some of the potential roadblocks, this is one hurdle that will be easier to overcome, and taking the leap may soon be a far more desirable option.
There's also increased opportunity for tax and financial advisors to come up with sound financial and debt management strategies to make the transition into home ownership easier for self-employed clients.
Additional educational resources:
Ready to make an investment in your future, start following a career path you build, and make an important contribution to the Canadian economy? Entrepreneurship has never looked like a better option. Knowledge Bureau can help you get started. Enroll in the MFA – Executive Business Growth Services Specialist Program, and be sure to attend the Business Builder Retreat at the Distinguished Advisor Conference in November.
Debt management studies, like the certificate course Debt and Cash Flow Management, can help you strategize as a tax or financial advisor, to help your clients afford to make an investment in real estate.
COPYRIGHT OWNED BY KNOWLEDGE BUREAU INC., 2018.
UNAUTHORIZED REPRODUCTION, IN WHOLE OR IN PART, IS PROHIBITED.