No Evidence of Fraudulent Actions from CRA Employees in Regards to Rebate Issued to Mob Boss
Posted: December 17, 2013
Posted in: Breaking News, Tax Planning, Tax Fraud
The Canada Revenue Agency (CRA) stated that there is no evidence that the $381,000 rebate cheque issued to mob boss Nicolo Rizzuto in 2007 while in prison was due to fraud, collusion or corruption by its employees.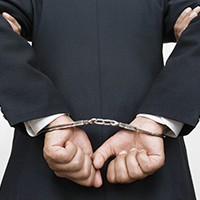 An investigation by the Internal Affairs and Fraud Control Division at the CRA did reveal that one of its employees failed to adhere to cheque verification procedures, which resulted in the cheque being issued.
In a statement released on December 13, the CRA stated that a "system control weakness" existed within the agency when the cheque was issued. Although the employee did not follow proper procedure, the agency also stated that the approach taken was "not unique", which begs the question: what is the purpose of a set procedure when deviating from it is the norm? Maybe the result was the "system control weakness"; the agency has stated that it has amended its procedures since this incident.
"Further, no evidence was found to suggest that this employee, who lives modestly and has since retired from the public service, acted unethically, lived beyond his means, or obtained any benefit as a result of not following established procedures."
The rebate was given to Rizzuto while he was in prison and owed more than $1.5 million in unpaid taxes. The cheque, labelled "income tax refund", was dated Sept. 13, 2007.
The cheque was recovered two weeks later when Rizutto's daughter informed the CRA of the mistake.