OAS and GIS Increases: Canadian Seniors Get a Small Raise
Posted: July 17, 2018
Posted in: Strategic Thinking
New rates for Old Age Security (OAS) and the Guaranteed Income Supplement (GIS) programs went into effect as of July 1, 2018, and as a result, Canadian seniors are getting a small raise each month this quarter. But, the windfall is meek.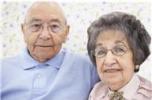 The federal government has raised Old Age Security and Guaranteed Income Supplement rates by 1.2 percent for the July to September quarter. This is still positive news, especially following the Bank of Canada's interest rate hike. Every little bit helps those dependent on these income streams to support them through retirement, and these benefits become integral in their financial planning strategies.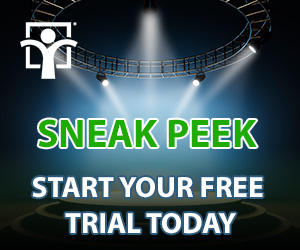 While the increase has a minimal impact on eligible seniors' monthly cash flow — to the tune of $2.17 monthly — the Minister of Families, Children and Social Development, Jean Yves-Duclos, noted that this change brings the increase in the annual amount of combined benefits received to $1,728.84 since November of 2015. Individuals with no other income can now receive $1,487.85 per month ($17,854 per year). This breaks down to $596.67 from OAS and $891.18 from GIS monthly. Clawbacks to OAS start being applied at the $75,910 threshold and the maximum annual income amount is now at $123,302, above which no OAS benefit will be received.
In addition to the promised rate increases that enhance the retirement income support available to Canadian seniors, the government previously reverted the eligible age back to 65 from 67. Access to the programs was also improved with automatic enrollment for eligible individuals.
The Canada Revenue Agency's prescribed interest rates have not changed this quarter.
Additional educational resources:
Are you a tax or financial advisor trying to help reduce the clawbacks applied to your clients' benefit amounts? Read

this article

for more information.
Help clients with tax-efficient retirement income planning strategies, by enrolling in the

certificate course

. Or pursue a full designation by earning credit towards becoming a

Master Financial Advisor – Retirement Services Specialist

.
Order your copies of Evelyn Jacks'

Essential Tax Facts

book to share with your clients and empower them with more education on the key financial matters impacting their lives at various life stages.
COPYRIGHT OWNED BY KNOWLEDGE BUREAU INC., 2018.
UNAUTHORIZED REPRODUCTION, IN WHOLE OR IN PART, IS PROHIBITED.