Sneak Peek! Dig Deep and Overcome A.I. Risks with Tax Prep Value-Adds
Posted: June 12, 2018
Posted in: Strategic Thinking
The most professional tax practitioners are those who have excellent investigative skills in conducting the most exhaustive client interviews, and the best research skills in knowing when and where to look for help. Would you like to hone your skills and become one of them?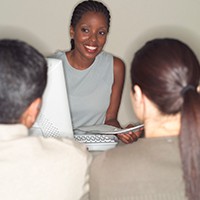 Advanced Family Tax Preparation, which has recently been updated to incorporate changes for the 2018 tax year, sets you and your team up for success in digging deep to go beyond the basics. This course also helps you add holistic value to your client services – a necessary skill in a world where Artificial Intelligence software is gaining popularity.
Advanced Family Tax Preparation gives you leading-edge tools to improve your skills and your practice. This comprehensive self-study course features case studies that require research exercises; you'll use EverGreen Explanatory Notes to focus in on the details behind employment deductions, investment income reporting, capital acquisitions and dispositions, including real property and real-life applications and variations. Students will review their theoretical competencies and will also be required to know the details of three appendices: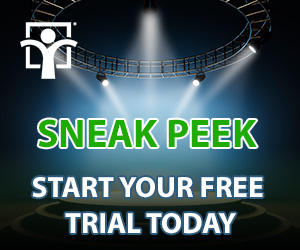 T-Slip Guide
Line by Line Tax Forms Review
Line by Line Tax Update
You will be exposed to a broad range of personal income tax topics in common and advanced scenarios. Featuring a short-answer format, these true-to-life case studies provide an overview of the basic elements of the tax return and the details behind claiming income, deductions and tax credits on most lines of the personal tax return. You will be able to competently prepare most personal tax returns.
Before enrolling in this course, we recommend that Knowledge Bureau's T1 Professional Tax Preparation – Basic course be completed or, at minimum, students should have prior experience with personal tax preparation.
Students who have completed this course appreciate Knowledge Bureau's self-study format and resources:
"I loved the course setup. I could work at my own pace and I could print off the assignments. This course, unlike CGA courses, did not treat me like a child by expecting an assignment each week. This course just gave me a deadline for completion and allowed me to work as quickly or as slowly as I deemed necessary." – Robert J.S., Manitoba
"The case studies and quizzes are a fantastic idea. They really give you an idea of real case scenarios and point out where improvement is needed. EverGreen Explanatory Notes is a great research tool with easy to access information. Student support is fantastic! The response time was very fast and had me back on my feet in no time." – Melissa V.H., Ontario
The spring session deadline for tuition savings is fast approaching – be sure to register before June 15! A free trial of this course is also available so you can get a preview of what it's like to study online, anytime with Knowledge Bureau! The successful completion of a free trial earns students 2 CE/CPD credits.
Additional educational resources: Be sure to mark your calendars for other upcoming educational opportunities from Knowledge Bureau, including two live events coming up this fall: The Distinguished Advisor Conference and CE Summits.
COPYRIGHT OWNED BY KNOWLEDGE BUREAU INC. 2018.
UNAUTHORIZED REPRODUCTION, IN WHOLE OR IN PART, IS PROHIBITED.