Tax Tip: 10 Tax-Exempt Income Sources
Posted: February 12, 2018 By: Evelyn Jacks
Posted in: Strategic Thinking, capital gains, knowledge bureau, TFSA, Evelyn Jacks, tax exempt income, tax courses, online courses, Canada Child Benefit, online education, tax exemptions, exempt amounts, inheritances, lottery winnings, disability plans, GST credit, HST Credit, social assistance payments, Municipal Officers Expense Allowances, employment benefits
Love this tax tip: all income sources are not taxable. Here's my top 10 favorite "dark horses" – exempt amounts most people don't know about.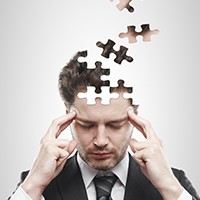 The most common types of exempt income are the following:
1. TFSA income earnings and withdrawals

2. Inheritances

3. Lottery winnings

4. Capital gains on the sale of a home used as a tax exempt principal residence (this year, all such sales must be reported on Form T2091; there's also a worksheet to go along with the form)

5. Capital gains on publicly traded shares donated to a registered charity or private foundation

6. Proceeds from accident, disability, sickness or income maintenance plans where the taxpayer has made all the (non-deductible) premiums

7. Refundable federal tax credits like the Canada Child Benefit or the GST/HST Credit

8. Social Assistance Payments received for providing foster care

9. MLA and Municipal Officers Expense Allowances (but only until the end of 2018; after that there is a taxable component)

10. Certain tax-free benefits of employment, including transportation to a special worksite, certain transportation passes, uniforms supplied to the employee, and certain education costs
| | |
| --- | --- |
| | |
When in doubt, check out what's taxable and what's not with your DFA-Tax Services Specialist
Evelyn Jacks is President of Knowledge Bureau, Canada's leading educator in the tax and financial services, and author of 53 books on family tax preparation and planning.
©2018 Knowledge Bureau Inc. All Rights Reserved.