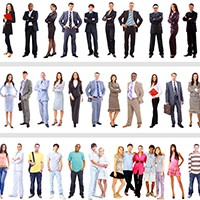 Last month Statistics Canada released a report titled "Labour in Canada," citing statistics from the 2016 census. Employment rates, average earning potential, part-time work trends, and the number of older workers still in the workforce all point to promising opportunities for employment in the tax and financial services industries especially, which offer high earning potential for this demographic.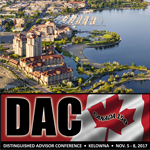 Last week, the 14th Distinguished Advisor Conference (DAC) took place in beautiful Kelowna. Please help us thank and acknowledge the incredible sponsors that helped bring this event to fruition, and the many Knowledge Bureau graduates who have offered their ongoing support - check out all the incredible speakers, networking and fun in the photo gallery!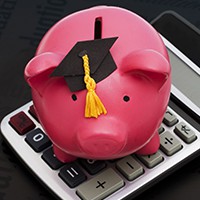 The tax proposals introduced on July 18, 2017, are complex and continue to evolve, promising some mind-numbing complexing for business clients. Tax and financial advisors need to gain a thorough understanding of the intricacies of these proposals in order to reduce the impact on their clients. The November CE Summits will address this need, in a focused session featuring family business tax expert Larry Frostiak. Note - Registration ends today, November 15.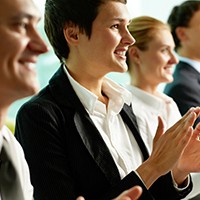 The consultations for the 2018 federal budget are officially underway today; yet advisors working with small business owners are yet to decipher the difficult proposals for private corporations to advise on appropriate actions before the end of the year. Don't miss the opportunity to expand your knowledge with top experts at the CE Summits, visiting four Canadian cities from November 21 to 28, 2017.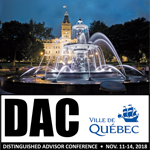 Speakers with topic proposals, sponsors and delegates: please contact us now. Knowledge Bureau is pleased to announce that the 2018 Distinguished Advisor Conference will be held in beautiful, historical Quebec City from November 11 to 14, 2018. Early registration offers now available will provide the best tuition savings. The theme for 2018 is "The Changing Face of Community: Collaboration with Impact."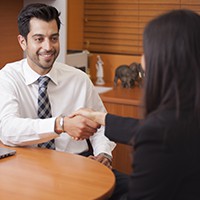 Trust. Fake news. Instability. These small words that carry a big punch because they're emblematic of a new world order and the shifting sands of change. However, during DAC's first day of presentations, journalist, politician and business leader Kirk LaPointe spoke about how "invested clients" can actually help you beat the disruption that trust failures provide.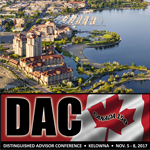 Kelowna Is Host City to Top Financial Speakers and Advisors. Twenty-Five Exceptional Financial Speakers at 2017 Distinguished Advisor Conference.