Business Leadership, Culture and Continuity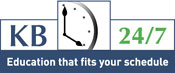 Categories: Bookkeeping and Accounting, Investment & Retirement, Succession & Estate Planning, Tax Planning
Your Instructors: Joanne Sigurdson
---
Approach
Business Leadership can be challenging for even the most skilled entrepreneur as the business moves through its growth development phases. Leadership is not a pure science and as such requires continuous development and change. The adoption and application of some of these core concepts can help ensure that you lead your organization in an effective way through its growth phases.
Effective leadership requires an investment in yourself as well as your people in order to have all stakeholders focused on the vision and goals of the organization, within the business model that you as the leader have created. The ability to build a business that is not only successful in the short term, but one that is sustainable and continues to build equity for the future is what separates the successful business leaders from the rest.
Why is this course especially timely?
Given that leadership is critical to the success and sustainability of an organization, most business owners take it for granted, often ignoring the skills necessary to become an effective leader of a growing organization. Moving from a core team of one to four people to the next level of five to fifteen can be challenging, when it comes to knowing what it takes to build a culture, a team, and how to invest in the people who work with you to create an effective organization.
This course will help you understand what is required to build your leadership and organizational skills, and to be prepared for continuous change as your business evolves towards expansion and maturity. It will also help you understand that successful leadership does not stop with you; building and coaching a team, as well as a new generation of owners, is critical to growing the equity in your company over time.
Content description and key benefits
The purpose of this course is to understand how to develop and grow your own leadership skills, build the culture that is required to achieve your vision and business goals, and ensure the continuity of your organization by developing an effective team around you. It will also help you understand what is required to build in a process of continuous improvement in your organizational structure and working relationships, that will position you for on-going growth, stability and equity development within your enterprise.
Certified Skill Sets
Your leadership potential: How your leadership career is a development process
What does it take to be a successful leader and what pitfalls to avoid
The leader's role in organizational development and building an effective culture
How to translate the vision and goals for your organization towards an effective structure
What core leadership qualities are required to take a business to the next level
How to build a brand that reflects your culture and what you want to represent in the markets you serve
How to integrate your vision and culture statements into team building and coaching
When to invest in training, development of human resources and technology to stay ahead of demand
How to ensure accountability exists in your organization without being overly controlling
How to build a sustainable business model at the next level and on to maturity
How to build equity with a sustainable organization that can live on without you
Course components and software tools:
Knowledge e-Journal in Virtual Campus
Chapter Quizzes and Case Studies, Examination, Course Evaluation, Certification and CE Accreditation
Knowledge Bureau Report – weekly e-newsletter for breaking tax and investment news.
Tuition Fee Tax Receipt T2202A
Evaluation components:
Chapters end with a multiple-choice quiz and a true-to-life case scenario found online, which test the practical application of the key concepts covered in the course, using professional software tools and calculators. The Practice Management Thesis (PMT) is designed to provide practical business planning guidance. A final exam is required for certification and examination. Marks are allocated as follows: 50% Chapter Review Exercises, 25% Case Study participation and 25% final exam. Honors Bar: 90% or better on the examination. Pass mark is 60%
Time allotment:
Actual time spent on this course is influenced by factors such as the student's background and individual learning style. Average time is 30 hours. Maximum time is 3 months.