Cross Border Taxation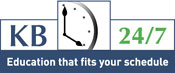 Categories: Tax Planning
Your Instructors: Angela Preteau
---
PROGRAM: Tax Services Specialist
As baby boomers age and technology makes it possible for people and businesses to operate globally, economic changes make it appealing for people and businesses to purchase investment property globally. As well as the increase in the sharing of financial information between countries, cross border taxation issues become key for cross border employment, entrepreneurship or asset ownership, as does the issue of residency and U.S. citizenship. Advisors who work with affluent boomers must be prepared to discuss cross border taxation with a comprehensive general knowledge, as well as recognize and advise on how certain actions on both sides of the border affect a person's tax situation.
WHAT'S NEW:
U.S. lifetime gift and estate exemption is increased to $5,490,000 in 2017
The Affordable Care Act in the U.S. requires individuals and families to have a required amount of health insurance coverage for the entire year. If they do not there may be a penalty on the tax return. (U.S. citizens living outside the U.S. are automatically assumed to have the appropriate coverage.)
The foreign earned income exclusion is $102,100 in 2017
The personal exemption amount is increased to $4,050 in 2017 (which is the same as it was in 2016)
The F.I.R.P.T.A. withholding tax rate will increase to 15% for sales closing after February 16, 2016 with a sale price exceeding $1,000,000; however, the 10% withholding rate will still apply if the proceeds are between $300,000 and $1,000,000 and the buyer is using the home as a principal residence
CONTENT DESCRIPTION AND KEY CONCEPTS:
The student will learn the key concepts surrounding residency, non-residency, immigration, emigration, taxation of U.S. citizens and residents as well as other the taxation issues surrounding cross-border transactions from a Canadian and U.S. point of view.
The course includes all relevant recent tax changes including:
Lifetime gift & estate tax exemption has increased to $5,490,000 and the tax rate on amounts over the exemptions is 40%
Lifetime gift exemption not available for non-residents/non-citizens
Non-residents of the U.S. who meet the substantial presence test in the current year (i.e. file treaty form 8833 to claim closer ties to Canada) are required to abide by foreign reporting rules
8891 forms have been repealed and replaced with form 8833 treaty filings & TDF 90-22.1 forms (FBARs) are now called FinCEN 114 forms and must be electronically filed
Temporary employment earnings of up to $10,000, per employer, in an individual's non-resident country is not taxable in that country under the Canada-U.S. Tax Convention for federal purposes (state taxation is different)
Cost to renounce has increased to $2,350
CERTIFIED SKILL SETS: Most Chapters feature case studies which will ensure that the tax practitioner can adequately explain:
When Canada and the U.S. tax non-residents
How Canadian and U.S. tax laws differ
Filing requirements for U.S. citizens living in Canada and Canadians owning U.S. assets
Benefits and protections of tax treaties
How U.S. estate and gift tax apply to U.S. persons as well as non-residents
What it means to become a non-resident of Canada or the U.S.
How to enter the United States to work or live
The tax consequences of terminating residence
What is FATCA and how does it affect us
Chapters end with multiple choice questions and true-to-life scenarios which test the practical application of the key concepts covered in the course. Actual time spent is influenced by factors such as the student's background and individual learning style.
ADDITIONAL KNOWLEDGE BUREAU RESOURCES:
MARKS ALLOCATION:
| | |
| --- | --- |
| Quizzes | 50% |
| Case Studies | 25% |
| Final Exam | 25% |
| Passing Grade | 60% |
| Honours Achievement | 90% |