Debt and Cash Flow Management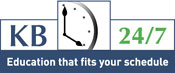 Categories: Bookkeeping and Accounting, Investment & Retirement, Succession & Estate Planning
Your Instructors: Marcia Elaschuk
---
PROGRAM: DFA-Bookkeeping Services Specialist™, MFA-Retirement and Estate Services Specialist™
Debt is the number one financial issue in Canada today. This course will help students to advise their clients on what debt is and how to use it properly; enhance their ability to manage debt and cash flow to accumulate wealth for the future.
WHY IS THIS COURSE TIMELY?
It is most important to understand what terminal debt is and how to reduce it over a lifetime as early as possible. The Debt to disposable income ratio in Canada was 167.5% at the end of the second quarter in 2016 which is the highest of the G7 countries.
CONTENT DESCRIPTION AND KEY CONCEPTS:
This course is the perfect course for professionals in financial services to gain the skills needed to proactively help their clients plan for and manage their financial health by reporting on improvements in debt and savings over time. The focus is on a healthy balance sheet and responsible use of debt in building family wealth.
CERTIFIED SKILLSETS:
Advisors can help clients by doing a formal financial assessment at least annually.
Families will better understand the effect of debt on their cash flow and ultimately their ability to accumulate wealth for the future by understanding their debt.
Advisors will be able to help clients determine what is affordable, how much is affordable and what to do when it's unaffordable: define an order of debt reduction.
The debt to asset ratio, debt to disposable income ratio and debt to equity ratio will be demonstrated.
What is good debt and bad debt and how to consolidate debt effectively will be a deliverable in planning.
Using online demonstrations linked to the topics in each chapter, the participant will learn how to use various powerful, professional calculators to establish a savings strategy, as well as a debt management strategy. Most important, how to pay down debt and in what order, what types of debt are necessary to accelerate the building of wealth and how to manage cash flow for upcoming life events is also taught.
KNOWLEDGE BUREAU TOOLS INCLUDED:
Knowledge Bureau Calculators

Financial Assessment Calculator
Take Home Pay Calculator
Cash flow Calculator
Income Tax Estimator
Debt Reduction Solutions Calculator
EVALUATION COMPONENTS:
Chapters end with multiple-choice and true-to-life scenarios found online, which test the practical application of the key concepts covered in the course, using professional software tools and calculators. A review before the examination, called the Practice Management Thesis (PMT) prepares the student with a consolidated case study testing the practical application of course work. A final exam is required for certification and examination.
TIME ALLOTMENT:
Actual time spent on this course is influenced by factors such as the student's background and individual learning style. Average time is 30 hours.
MARKS ALLOCATION:
| | |
| --- | --- |
| Quizzes | 50% |
| Case Studies | 25% |
| Final Exam | 25% |
| Passing Grade | 60% |
| Honours Achievement | 90% |
RECOMMENDED READING - ADDITIONAL EDUCATIONAL RESOURCES: