Tax Planning for Incorporated Professionals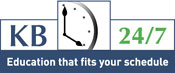 Categories: Tax Planning
Your Instructors: Larry Frostiak
---
PROGRAM: Business Services Specialist
APPROACH
This course will focus on personal/corporate tax planning for small to medium sized businesses, owned and operated by professionals, with a special focus on financial advisors and medical practitioners. Retirement and succession planning will be an integral part of the course.
CONTENT DESCRIPTION AND KEY BENEFITS:
Strategies that have been used by business owners and their advisors, for decades, may no longer be valid. Regardless of your political affiliation, advisors need to be aware of these changes and understand what impact they will have on their clients.
This course will highlight those changes and frame proper planning and compliance issues for busy professional tax and financial advisors charged with assisting these businesses.
CONTENT DESCRIPTION AND KEY BENEFITS:
The student will demonstrate the following competencies:
1. How does tax compliance differ for micro vs small to medium sized businesses?
2. Optimal Structures: employee, commissioned, self-employed, incorporated
3. Shareholder matters for small to medium sized businesses and overall corporate/shareholder tax planning and a review of corporate structures
4. Variations: incorporation rules for various types of professionals
5. Tax efficiencies: income splitting, income averaging, tax exemptions and deferrals
6. HR and employee benefits: for the family and for non-arm's length resources
7. Top Ten Strategies in Retirement Planning: structuring income sources with tax efficiency
8. Selling a block of business: shares vs. assets, evaluating access to Lifetime CGE
9. Getting a business ready for sale: financing considerations & removing redundant assets
10. Top Ten Strategies for Succession Planning
EVALUATION COMPONENTS:
Chapters end with multiple-choice and true-to-life scenarios found online, which test the practical application of the key concepts covered in the course, using professional software tools and calculators. A review before the examination, called the Practice Management Thesis (PMT) prepares the student with a consolidated case study testing the practical application of course work. A final exam is required for certification and examination.
MARKS ALLOCATION:
| | |
| --- | --- |
| Quizzes | 50% |
| Case Studies | 25% |
| Final Exam | 25% |
| Passing Grade | 60% |
| Honours Achievement | 90% |
Recommended Reading - Additional Educational Resourcse:
Knowledge Bureau Report – weekly e-newsletter for breaking tax and investment news.