Tax Planning for Corporate Owner-Managers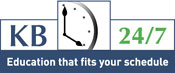 Categories: Bookkeeping and Accounting, Tax Planning
Your Instructors: Dean Smith
---
PROGRAM: Business Services Specialist, Bookkeeping Services Specialist
Learn to define the components of compensation, including salary, dividends, and bonuses, their tax attributes and the opportunities and/or constraints imposed by recent income tax. Acquire the knowledge and skills required to provide advice throughout the year with a view to minimizing the total amount of income taxes paid by the family. Apply recent personal/corporate tax changes to the family's best benefit using true-to-life case studies. This newly updated course will explain how and provide the experience and credentials to better manage owner-manager compensation.
CONTENT DESCRIPTION & KEY CONCEPTS:
As a result of recent corporate tax rate changes and adjustments to the taxation of dividends, one of the key issues faced by the owner/manager of a private business is how to best manage his or her compensation to maximize the amount of after-tax income available to the family. Equip yourself with a broad understanding of the tax changes as well as the compensation planning options available for the family business and its family members. Then use your knowledge to implement Real Wealth Management™ strategies to help families accumulate, grow, preserve and transition their wealth over time with proper retirement investment plans.
CERTIFIED SKILLSETS: The student will understand the different ways in which an owner/manager may draw compensation from an incorporated business to fund income requirements today and plan for future income in retirement and other transition periods. The student will:
Have a thorough understanding of recent income tax changes regarding the taxation of dividends, salary, taxable and tax free benefits, retirement investment planning opportunities, and deferred compensation programs in the corporation and for the owner and family on their personal tax returns. A basic understanding of family income splitting benefits, opportunities and obstacles.
How to split corporate income out to family members using salaries & benefits, dividends, family trusts and holding companies.
How to structure deferred income plans, including registered and non-registered pension plans, registered retirement savings plans, TFSA planning, deferred profit sharing plans, retirement compensation arrangements and salary deferral arrangements.
PRACTICE MANAGEMENT THESIS: Formal Case Study. The student will apply the knowledge gained in the course to provide budgets and analysis to a sample company.
KNOWLEDGE BUREAU TOOLS INCLUDED:
EverGreen Explanatory Notes
Knowledge Bureau Calculators

Marginal Tax Rate Calculator
Income Tax Estimator
Tax-Efficient Retirement Income Calculator
MARKS ALLOCATION:
| | |
| --- | --- |
| Quizzes | 50% |
| Case Studies | 25% |
| Final Exam | 25% |
| Passing Grade | 60% |
| Honours Achievement | 90% |