Income Tax Filing Fundamentals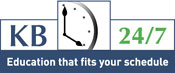 Categories: Tax Planning
Your Instructors: Walter Harder
---
PROGRAM: DFA-Tax Services SpecialistTM
APPROACH
This course is designed for prospective tax preparers who have no experience with preparing tax returns for others. The course starts with an introduction to income tax in Canada: who is taxed and what is subject to income tax. By the end of the first chapter students will be able to prepare a simple tax return for a no-income credit filer. Subsequent chapters will teach you how to prepare returns for singles, families, students; retirees and investors. Along the way, you'll learn about the most common deductions and credits available to Canadian taxpayers.
CONTENT DESCRIPTION AND KEY CONCEPTS
This introductory course provides the student with a solid foundation and understanding of personal taxation in Canada for low and middle income taxpayers including single employees, students, young families, retirees and investors. The successful graduate will the skills to prepare basic tax returns professionally with a high degree of confidence.
Students may use their own tax preparation software to complete the course. For those without tax preparation software, student versions of Intuit's ProFile Premier, Dr Tax's DT Max software and TaxCycle are provided with the course. Case Studies preparing 2017 returns will be done using income tax preparation software. Students will also learn about changes anticipated for hte 2018 and subsequent filing years.
CERTIFIED SKILLSETS
The student will be exposed to a broad range of personal income tax topics in common scenarios, each featuring short answer and true-to-life case studies which include the details behind reporting income and claiming deductions and tax credits using tax software. The student will be able to prepare basic personal tax returns.
METHODOLOGY
The student prepares case studies using professional tax preparation software. For students who don't have their own software, student versions of TaxCycle T1, ProFile T1, and DTMax software are available for download.
MARKS ALLOCATION
| | |
| --- | --- |
| Quizzes | 25% |
| Case Studies | 50% |
| Final Exam | 25% |
| Passing Grade | 60% |
| Honours Achievement | 90% |