Accounting for Business Growth and Transition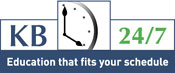 Categories: Bookkeeping and Accounting, Succession & Estate Planning
Your Instructors: Evelyn Jacks, Jenifer Bartman
---
PROGRAM: Succession and Estate Planning
It's evident that an accounting department has an important day-to-day role to fulfill, but there is much more that can be done to help a company be successful. In the case of growing companies, it's critical to understand where the business is at, the resources it needs to support future growth, potential gaps, and how they could be addressed.
COURSE OVERVIEW: This course includes a range of topics that might be encountered during the evolution and growth of a company. Those who work in the accounting field have an opportunity to proactively obtain an understanding of these areas and put the necessary pieces in place so that growth initiatives and transition will be less onerous when the time comes. At the end of the day, providing real value is what accounting departments should strive to achieve; generating benefit well beyond the numbers.
WHAT'S NEW: The focus of this course is to help accounting departments recognize the value they can add to the business at large, creating the opportunity to proactively plan and take action to do so. Learn about key areas that add value, including:
Steps an accounting department can take to have the necessary financial records and results on hand in advance of a business transition
Understanding the due diligence process, what buyers and sellers need, and how to achieve a managed result
How to support a business leader prior to, during, and after a transition
Understanding the strategic mindset so often displayed by business leaders and how the accounting function can take steps to add value, in both day-to-day operations and times of transition
CONTENT DESCRIPTION AND KEY CONCEPTS: This course addresses a range of areas that might be encountered during the evolution and growth of a company. Topics include organizational structures, consolidated financial statements, foreign exchange, due diligence requirements, and approaches for structuring a business transition. In addition, those who work in the accounting function will gain an understanding of how to take a leadership role in creating a value centered department that could help to support the growth and development initiatives that occur over the lifecycle of a business.
CERTIFIED SKILLSETS: The student will:
Understand how growth in a company could impact the accounting function
Understand how to work with the technical areas that could arise as a result of expanded operations, including consolidated financial statements and foreign exchange
Understand the due diligence process and the financial information to be accumulated and assessed in evaluating the purchase of a business
Identify and accumulate the information typically provided when a business is sold
Gain an awareness of the general ways in which ownership and management of a business could transition, including family succession, employee succession, and sale of either assets or shares
Understand how an accounting function could be enhanced to provide value beyond it's typical day-to-day role, including in times of growth and transition
Quizzes, Case Studies and Practice Management Thesis: Exam and Marking Guide: Chapters end with multiple-choice and true-to-life scenarios found online which test the practical application of the key concepts covered in the course. Actual time spent is influenced by factors such as the student's background and individual learning style.
KNOWLEDGE BUREAU TOOLS INCLUDED:
Knowledge Bureau Calculators

Financial Assessment Calculator
Income Tax Estimator
Marginal Tax Rate Calculator
Investment Income Calculator
Cash Flow Calculator
Registered vs. Non-Registered Calculator
Fixed vs. Variable Income Calculator
Tax-Efficient Retirement Income Calculator
MARKS ALLOCATION:
| | |
| --- | --- |
| Quizzes | 50% |
| Case Studies | 25% |
| Final Exam | 25% |
| Passing Grade | 60% |
| Honours Achievement | 90% |