Advising Family Businesses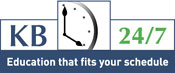 Categories: Succession & Estate Planning
Your Instructors: Jenifer Bartman
---
PROGRAM: Succession and Estate Planning Specialist
It's widely accepted that many small businesses in Canada are led by individuals that are in or near retirement age. The majority of these companies require assistance with succession related issues, often due to a lack of planning within the business. Qualified advisors have a significant opportunity to assist in this regard, building clients for the long term.
CONTENT DESCRIPTION AND KEY CONCEPTS:
It is widely accepted that the majority of family businesses do not survive past the first or second generation. This represents an unfortunate loss, not only for the family that relies on this income for financial stability, but also for Canada's economy. Family businesses have unique opportunities and challenges, and require advisory assistance with this in mind.
A distinguished advisor must take a leadership role in quarterbacking the process of helping family businesses to plan for both today and tomorrow, thereby protecting what is often their most valuable asset. Help your clients beat the succession odds by better understanding the planning process today.
CERTIFIED SKILLSETS:
How to work in alignment with your family business clients, increasing the likelihood that solutions will be implemented
How to work with clients to identify and separate family, business, and ownership issues
How to help your client set clear, shared goals for the family, the business, and the shareholders so that all aspects of the family and the company can function smoothly
How to implement Real Wealth Management into planning process for family business clients
How to help clients to identify an ideal planning timeline
How to conduct the succession mapping process
How to recognize roadblocks to implementation before they occur
How to develop and quarterback an advisor team
How to maximize your value to the client, while identifying potential advisory opportunities
Understanding the advisory needs of family businesses, in terms of their unique opportunities and challenges
KNOWLEDGE BUREAU TOOLS INCLUDED:
Knowledge Bureau Calculators

Tax Efficient Retirement Income Calculator
Marginal Tax Rate Calculator
Income Tax Estimator
Registered vs. Non-Registered Savings Calculator
MARKS ALLOCATION:
| | |
| --- | --- |
| Quizzes | 25% |
| Case Studies | 50% |
| Final Exam | 25% |
| Passing Grade | 60% |
| Honours Achievement | 90% |