Bookkeeping for Small Businesses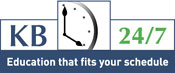 Categories: Bookkeeping and Accounting
Your Instructors: Evelyn Jacks, Marcia Elaschuk
---
PROGRAM: Bookkeeping Services Specialist, Business Services Specialist
This first course in the Bookkeeping Services Specialist designation program is the perfect course for professionals in the bookkeeping tax and financial services who wish to train their own administrative staff to prepare company books, or train staff to prepare books for others. It is an excellent course for those bookkeepers who may know how to run software, but have not taken a theoretical accounting course.
What's New: Quickbooks online is introduced as a practice management tool throughout this course.
CONTENT DESCRIPTION & KEY CONCEPTS:
The student will have a sound working knowledge on how to set up a CRA-compliant bookkeeping system for a small business; how to analyze transactions and report these within the accounting cycle in a double-entry bookkeeping system using accounting software, and then present financial statements to the accountant for tax preparation and review. The student will also gain an understanding and appreciation of the professional and ethical requirements of a bookkeeper.
CERTIFIED SKILLSETS: The ability to analyze and report transactions requires a knowledge of GAAP; an expert understanding of the accounting equation, T accounts, debits and credits; a basic understanding of the tax structure imposed on businesses; a sound ethical compass; expert organizational skills; the ability to seek out and correct accounting errors and inconsistencies; expert data entry skills; the ability to research unknowns; and a sound understanding of financial statements.
WHY IS THIS ISSUE ESPECIALLY TIMELY? Every organization that is accountable for stewardship of resources must depend on qualified professionals to manage and provide financial data, ensure tax compliance, and assist with day-to-day business decisions. These ground-level professionals must be able to expertly analyze day-to-day transactions to record them properly into manual and computerized accounting packages.
KNOWLEDGE BUREAU TOOLS INCLUDED:
MARKS ALLOCATION:
| | |
| --- | --- |
| Quizzes | 25% |
| Case Studies | 50% |
| Final Exam | 25% |
| Passing Grade | 60% |
| Honours Achievement | 90% |