Business Builder Retreat Nov 2019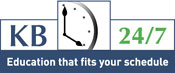 Categories: Bookkeeping and Accounting, Investment & Retirement, Succession & Estate Planning, Tax Planning
Your Instructors:
---
This new retreat takes place November 9-10, 2019 in Puerto Vallarta, Mexico. This retreat, especially for entrepreneurial leaders, focuses on the special skills required to meet responsible challenges of business life, while at the same time striving for balance and good health as an individual. It is an educational event suitable for business leaders, owner-managers and executives in any industry.
What makes the Business Builder Retreat so different is that it offers an open forum lead led by experienced executive and health coaches who together with Knowledge Bureau course authors and instructors have chosen seven topics that are most meaningful to your business development including personal leadership skills, strategic business planning, business law, marketing and technology, all wrapped together with a singular purpose: how to find and rekindle the passion for both work life and personal life by removing the noise and distractions.
Who Should Attend: Entrepreneurs, Small Business Owners and Executives across any industry who are passionate about building their business and careers while improving their work-life balance.
Why You Should Attend: If you feel that you don't have anyone to discuss work, time or personnel issues with, this is the perfect forum for you. You will be surrounded by like-minded individuals that are grappling with the same emotions you are, while taking on the challenges of new economy business building.
What Will I Learn: The Business Builder Retreat begins by sharing your story – a bit about how you got here and where you wish to go, with other business leaders who may have similar passions. Most important, you will learn that you are not alone with your questions or concerns, and that many others business leaders are facing the same issues as you and are willing to discuss them with you. You will also learn that there are common solutions as discussions revolve around business and personal coping strategies as relevant and immediately implementable ideas help you and your business grow.