Business Law & Contracts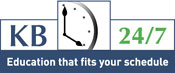 Categories: Bookkeeping and Accounting, Investment & Retirement, Succession & Estate Planning, Tax Planning
Your Instructors: Philippe Richer, L.L. B.
---
Approach
Businesses in Canada operate under the rule of law. Businesses can rely on this legal framework to uphold amongst other things, contractual obligations and consumer protections. Unfortunately for the business owner, the myriad of laws, regulations and common law principles that affect business can overwhelm. This course provides background information business owners need to understand basic contractual agreements and how they apply to engagements with customers, sub-contractors and employees, leases and real estate purchases. The course will also review provincial and federal laws that affect incorporation, and consumer protection issues such as anti-spam, privacy, and telemarketing. The course will touch on succession management and feature common practicalities to help the student understand the relationship with their legal advisor better and manage ongoing and repetitive contractual obligations with a minimum of costs.
Why is this course especially timely?
The law evolves constantly. Judges change the common law and Parliament and legislative assemblies adopt and change legislation on a regular basis
Content description and key benefits
The purpose of this course is to provide you with a basic understanding of the legal framework businesses generally operate under. It will provide the student with the ability to recognize and identify potential legal traps. This course will also provide the student with practical tips to allow them to review and understand basic contract language and provisions.
Certified Skill Sets
basic contractual theory and how it applies to real estate leases and transactions, employment and sub-contractors.
the difference between a corporation, partnership, and sole proprietor and the advantages and disadvantages of each business structure.
different approaches to business succession planning and the sale or purchase of a business
key provincial and federal laws that affect business on a daily basis
Course components and software tools:
Knowledge e-Journal in Virtual Campus
Chapter Quizzes and Case Studies, Examination, Course Evaluation, Certification and CE Accreditation
Knowledge Bureau Report – weekly e-newsletter for breaking tax and investment news.
Tuition Fee Tax Receipt T2202A
Evaluation components:
Chapters end with a multiple-choice quiz and a true-to-life case scenario found online, which test the practical application of the key concepts covered in the course, using professional software tools and calculators. The Practice Management Thesis (PMT) is designed to provide practical business planning guidance. A final exam is required for certification and examination. Marks are allocated as follows: 25% Chapter Review Exercises, 25% Case Study participation and 50% final exam. Honors Bar: 90% or better on the examination. Pass mark is 60%
Time allotment:
Actual time spent on this course is influenced by factors such as the student's background and individual learning style. Average time is 30 hours. Maximum time is 3 months.