Business Valuation for Advisors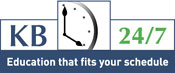 Categories: Succession & Estate Planning
Your Instructors: Jenifer Bartman
---
PROGRAM: Succession and Estate Planning Specialist
The objective of this course is to provide an overview of the fundamentals of business valuation, enabling advisors to understand the key concepts in this important area and assist clients in facing various types of business transactions, including mergers, transfer of an ownership position, sale of business, or raising capital.
CONTENT DESCRIPTION AND KEY CONCEPTS:
This course is designed in a practical format and will help an advisor become a valuable resource to their clients when considering business valuation issues. Key concepts include understanding the notion of value, company specific and market based approaches for estimating value, the key stages of the business transaction process, value and investment transactions, and the implications of financial performance on value.
CERTIFIED SKILL SETS: This course will enable the student to:
Understand the notion of value and the relationship between business transactions and value.
Differentiate between company specific and market based approaches to estimating value, as well as the strengths and limitations of these approaches.
Identify some situations that could impact value, including qualitative factors and market/industry developments.
Assist clients with the preparation stage of undertaking a business transaction, including corporate improvements to enhance value and "right time to sell" considerations.
Identify the key aspects of the negotiation and due diligence processes, as well as the relationship to value.
Understand the key aspects of the closing and transition stage and the related client implications.
Understand the nature of value and investment transactions, including the perspective of early stage investors.
Understand the valuation implications of ongoing financial performance and how advisors could assist clients during periods of diminished financial performance.
PRACTICE MANAGEMENT THESIS: To test the learning process, the student will answer multiple choice questions and work through a mini true-to-life case study.
KNOWLEDGE BUREAU TOOLS INCLUDED:
MARKS ALLOCATION:
| | |
| --- | --- |
| Quizzes | 40% |
| Case Studies | 30% |
| Final Exam | 30% |
| Passing Grade | 60% |
| Honours Achievement | 90% |