Fundamentals of Succession Planning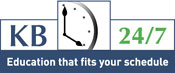 Categories: Succession & Estate Planning
Your Instructors: Jenifer Bartman
---
PROGRAM: Succession and Estate Planning Services Specialist
The objective of this course is to provide an overview of the fundamentals of succession planning, enabling advisors to understand the key concepts in this important area and assist clients in developing a succession plan for their business.
CONTENT DESCRIPTION AND KEY CONCEPTS:
This course is designed in a practical format and will help an advisor become a valuable resource to their clients in the succession planning process. Key concepts include understanding the importance of succession planning for the business and key positions within the business; role and financial issues, from both the business leader and successor perspective; succession plan implementation; addressing the impact of succession on employees and the business as a whole; and succession of the business to third parties.
CERTIFIED SKILL SETS: This course will enable the student to:
Understand the importance of the planning process, and how routine planning in the business is an important precursor for succession planning.
Differentiate and understand the relationship between succession planning for key positions in the business and for the business as a whole.
Coach business leaders/potential successors as to the role and responsibility issues that they should consider when conducting succession planning, particularly in terms of personal implications.
Identify the key financial issues that business leaders/potential successors should consider when conducting succession planning, and the impact that the decisions they make can have on their future financial position.
Understand the key aspects of succession planning implementation.
Assist clients in times of problems in the implementation process, including a failed succession attempt.
Assist a business leader in understanding the options and process for pursuing succession to a third party.
PRACTICE MANAGEMENT THESIS: To test the learning process, the student will answer multiple choice questions and work through a mini true-to-life case study.
KNOWLEDGE BUREAU TOOLS INCLUDED:
MARKS ALLOCATION:
| | |
| --- | --- |
| Quizzes | 40% |
| Case Studies | 30% |
| Final Exam | 30% |
| Passing Grade | 60% |
| Honours Achievement | 90% |