Insurance Strategies for Small Business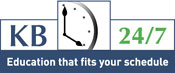 Categories: Succession & Estate Planning
Your Instructors: Glenn Stephens
---
PROGRAM: Succession and Estate Planning Specialist
Small business forms the backbone of the Canadian economy, yet only a minority of businesses successfully pass to new owners. Sophisticated strategies are needed to ensure greater success in the transition of business ownership. This course features a comprehensive textbook by Glenn R. Stephens, LL.B. "Estate Planning with Life Insurance" together with practical case studies to bring home the benefits of new wealth planning discussions with your clients and the multi-advisory team that may be working with you in succession and estate planning. This is an excellent course for any tax advisors working in planning for family succession or in terminal return preparation.
WHY THIS COURSE IS TIMELY?
Estate Planning with Life Insurance is an important cornerstone of family wealth planning, but with recent tax changes, a professional update is required for any tax and financial advisor working with high net worth families. From changes dealing with "10/8" strategies, leveraged insurance annuities, retirement compensation arrangements and proposed new exempt test rules for insurance policies, there are a number of new issues to consider. Corporate-owned life insurance and family shareholder agreements should also be reviewed in conjunction with succession and business exit planning, enhanced new capital gains exemption planning opportunities and testamentary trust rule changes all round out the many reasons why this course is a must for tax and wealth advisors this year.
CONTENT DESCRIPTION AND KEY CONCEPTS:
This program will consider the vital role that life insurance can play in the successful transition of a business on a business owner's death from two perspectives: (i) the individual who intends to pass his or her interest in a business to other family members (such as children) and (ii) the business owner whose interest in a business will pass to someone outside the family. Learn unique insurance solutions applicable to each type of business.
CERTIFIED SKILLSETS
The student will learn how to apply income tax information to the matching of insurance products in a variety of client situations and in particular how fact-finding and the proper determination of client objectives can be helpful in analysis, recommendations, implementation and follow-up activities with clients. This course is particularly relevant to tax and financial advisory firms whose professionals work together to advise clients.
TESTING: Quizzes, Case Studies and Practice Management Thesis: Exam and Marking Guide: Chapters end with multiple-choice and true-to-life scenarios found online which test the practical application of the key concepts covered in the course. Actual time spent is influenced by factors such as the student's background and individual learning style.
KNOWLEDGE BUREAU TOOLS INCLUDED:
Knowledge Bureau Calculators

Financial Assessment Calculator
Income Tax Estimator
Marginal Tax Rate Calculator
Tax Efficient Assets Transfer Calculator
Trust Tax Estimator
Donations Savings Calculator
MARKS ALLOCATION:
| | |
| --- | --- |
| Quizzes | 65% |
| Case Studies | 10% |
| Final Exam | 25% |
| Passing Grade | 60% |
| Honours Achievement | 90% |