Charitable Giving for Investors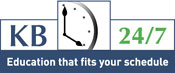 Categories: Investment & Retirement, Succession & Estate Planning
Your Instructors: Nicola Elkins
---
DESIGNATION PROGRAMS: MFA Succession and Estate Planning Specialist, MFA Retirement Income Specialist
Canadians are becoming more philanthropic; giving more every year to causes that are important to them, but there is today a major change in the world of philanthropy—people want to be in control of how they give. They are holding the organizations accountable for the money and want to see how it is managed. They're becoming far more demanding in wanting to maximize the impact of their donations. This course is to assist financial advisors who want to ensure their clients' gifts complement their overall wealth management strategy in a tax-effective manner.
CONTENT DESCRIPTION AND KEY BENEFITS:
Learn how to integrate charitable giving strategies into your annual financial reviews
Learn how to use charitable giving as a way to build your business
Help clients to give in the most a tax efficient way
Help clients to decide whether they want to give directly, start their own charity, give through an endowment, or use donor-advised funds
Determine which financial tools and techniques are appropriate for certain client situations
Understand your role in terms of your clients' charitable giving
Newly updated content to this course includes:
Revisions to overview of charitable sector
A look at how gift planning can help you build your business
Inclusion of budget changes and Quebec gifting rules updates
Budget changes to gifts of private company shares
Using trusts for gift planning
Changes to gifts of real estate
CERTIFIED SKILLSETS: The student will demonstrate the following competencies: Using case studies and exams, students will learn to convey the process behind some of the most powerful gift planning concepts used by financial advisors to maximize charitable gifts while minimizing taxes for clients:
Learn the different benefits for donors of different gift types and determine which are most appropriate for your clients.
Understand the main components of charity law and taxes that can affect gift plans.
Complete the case studies to test your new skills in defining gift plans for clients using charitable bequests, gifts of securities, gifts of life insurance, donor advised funds, real estate and other gifts.
Familiarize yourself with the potential pitfalls of charitable giving including how to look out for those tax shelter schemes not acceptable to CRA.
Discover how to find resources to assist you in the development of a client's gift plan.
EVALUATION COMPONENTS: Chapters end with multiple-choice and true-to-life scenarios found online, which test the practical application of the key concepts covered in the course, using professional software tools and calculators. A review before the examination, called the Practice Management Thesis (PMT) prepares the student with a consolidated case study testing the practical application of course work. A final exam is required for certification and examination.
TIME ALLOTMENT: Actual time spent on this course is influenced by factors such as the student's background and individual learning style. Average time is 30 hours.
RECOMMENDED READING - ADDITIONAL EDUCATIONAL RESOURCES:
Knowledge Bureau Report – weekly e-newsletter for breaking tax and investment news.
Financial Literacy Books – see Knowledge Bureau online bookstore
COURSE COMPONENTS AND SOFTWARE TOOLS:
Knowledge e-Journal in Virtual Campus
EverGreen Explanatory Notes - Educational Reference Library
Chapter Quizzes and Case Studies
Knowledge Bureau Calculators
Examination, Course Evaluation, Certification and CE Accreditation
Tuition Fee Tax Receipt T2202A
MARKS ALLOCATION:
| | |
| --- | --- |
| Quizzes | 40% |
| Case Studies | 30% |
| Final Exam | 30% |
| Passing Grade | 60% |
| Honours Achievement | 90% |