Marketing Mastery for Business Builders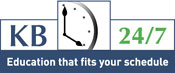 Categories: Bookkeeping and Accounting, Investment & Retirement, Succession & Estate Planning, Tax Planning
Your Instructors: Bill Bishop
---
Approach
This courses teaches you advanced marketing principles and strategies to grow your business. It teaches you how to:
identify the right target audience for your business;
develop a value proposition that is attractive to your clients and also differentiates your company from the competition;
package your offerings to maximize both sales and profit-per-sale;
find and attract more high-quality prospects;
avoid wasting time with the wrong prospects so you can focus more time on the right prospects;
project the image of an "expert' rather than a salesperson;
monetize value that you have been giving away for free;
maximize the revenue potential of each client;
build a retention-barrier around your clients so they never leave;
build a business that can respond quickly to changes in the marketplace; and
make more money while having more fun.
Why is this course especially timely?
This course is timely because the marketplace has changed on a fundamental level. The old ways of doing things no longer work. Competition is fierce. Most financial products have become commodities. Regulations are stricter. And new technology and business models are disrupting the established financial service providers.
This course in marketing will teach you how to successfully navigate these new conditions so you end up being one of the "winners" in today's marketplace.
Key benefits
This course has four major benefits:
Help you stand out from your competition
Attract and close more high-quality prospects
Generate more revenue per client
Avoid being disrupted, and become a disruptor.
Certified Skill Sets
How to develop an effective marketing plan step-by-step
How to choose the right target market
How to craft the right value proposition
How to position your company as superior to your competition
How use attractor-marketing techniques rather than sales methods like referral solicitation, cold calls and advertising
How to effectively communicate your value proposition
How to package your products and services with the right names, the right prices and the right terms
How to quickly filter out bad prospects and close good prospects faster
How to develop a marketing system that runs consistently
How to know when to proactively pivot your business and marketing strategies to account for changes in the marketplace.
Course components and software tools:
Knowledge e-Journal in Virtual Campus
Chapter Quizzes and Case Studies, Course Evaluation, Certification and CE Accreditation
Knowledge Bureau Report – weekly e-newsletter for breaking tax and investment news.
Tuition Fee Tax Receipt T2202A
Evaluation components:
Chapters end with a multiple-choice quiz and a true-to-life case scenario found online, which test the practical application of the key concepts covered in the course, using professional software tools and calculators. Marks are allocated as follows: 100% Chapter Review Exercises. Honors Bar: 90% or better on the examination. Pass mark is 60%
Time allotment:
Actual time spent on this course is influenced by factors such as the student's background and individual learning style. Average time is 30 hours. Maximum time is 3 months.