Strategic Business Planning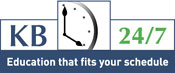 Categories: Bookkeeping and Accounting, Investment & Retirement, Succession & Estate Planning, Tax Planning
Your Instructors: Jenifer Bartman
---
Approach
Business leaders tend to become so immersed in working within their companies that they do not take the time to plan effectively. This situation can be problematic for a number of reasons, including a lack of organization, focus, and financial success. Since external parties, such as financial partners and investors, have specific expectations in terms of business planning, it can be difficult to support growth plans and transactions without the right planning in place.

Why is this course especially timely?
It might be news to a lot of business leaders that most business plans are not very well done. Although the plan might be of use for a company's management, it tends to fall well short of what external parties, such as potential financial partners, require in order to make a financing or investment decision. This course will provide sound business planning guidelines for use both internally and externally, resulting in an opportunity to differentiate from others in the marketplace and support new growth.
Content description and key benefits:
The purpose of this course is to understand how to develop a business plan that can be utilized both internally and externally to help a company to move forward. Doing it right involves developing a thorough and complete business model, strategy, and plan (including a financial forecast), as well as preparing to make the approach to potential financial partners. This course also includes a practical component for participants to develop their own business plan. Content is useful for both advisors and their clients, for ongoing management and transactions purposes.

Certified skill sets:
The student will demonstrate the following competencies:
How to identify and understand all key sections of a business plan
Guidelines for developing a well written business plan
How research relates to business planning
What to consider when building business model
How to identify a target market
How to develop a vision and mission statement
How to identify products, features, and benefits
Guidelines for developing a marketing strategy
Guidelines for developing an organizational structure, including key roles
How to identify operational structure and functions
Guidelines for preparing a financial forecast for 3 to 5 years
An understanding of the perspective of external parties, such as financial partners
Guidelines for approaching potential financial partners
Course components and software tools:
Knowledge e-Journal in Virtual Campus
EverGreen Explanatory Notes – Educational Reference Library
Chapter Quizzes and Case Studies
Knowledge Bureau Calculators: Financial Assessment Calculator
Examination, Course Evaluation, Certification and CE Accreditation
Knowledge Bureau Report – weekly e-newsletter for breaking tax and investment news.
Tuition Fee Tax Receipt T2202A

Evaluation components:
Chapters end with a multiple-choice quiz and a true-to-life case scenario found online, which test the practical application of the key concepts covered in the course, using professional software tools and calculators. The Practice Management Thesis (PMT) is designed to provide practical business planning guidance . A final exam is required for certification and examination
Marks are allocated as follows:
25% Chapter Review Exercises, 25% Case Study participation and 50% final exam. Honors Bar: 90% or better on the examination. Pass mark is 60%
Time allotment:
Actual time spent on this course is influenced by factors such as the student's background and individual learning style. Average time is 30 hours. Maximum time is 3 months.