Choose Your Program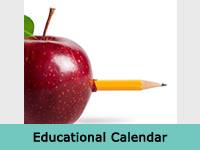 We make it possible to start anytime and create your own course work plan.
Individuals: Take an entry level certificate course– just 30 hours online.
Professionals: Customize your own continuing education or a path for people in your firm.
Organizations: Contract with Knowledge Bureau to design curriculum and deliver it with you.
---
CERTIFICATE COURSES ONLINE

DIPLOMA PROGRAMS

Continuing Education for Tax and Financial Services Professionals. Take one course at a time.


Choose and Register

Earning a diploma offers you the chance to have a current and well-rounded educational experience. Total of three courses.

Choose and Register

---

---

DESIGNATION PROGRAMS

CREATE YOUR COURSE WORK PLAN

Choose Canada's Leading Programs in Tax and Wealth Advisory Services. Total of six courses.

Schedule your course work plan to make the best use of your time.

---

---

CE SUMMITS

DISTINGUISHED ADVISOR CONFERENCE

Knowledge Bureau offers comprehensive professional workshops designed for the busy professional who needs to update and refresh knowledge and skills in technical subject areas, train staff or earn certification for CE/CPD credits.


Take a more strategic look at the new issues that shape tax and economic policy in Canada and what they mean for wealth management professionals and their clients. Don't miss this year's DAC!