Tools & Resources
All the tools you need to succeed
New Marketing Materials
Articulate a New Value Proposition to Your Clients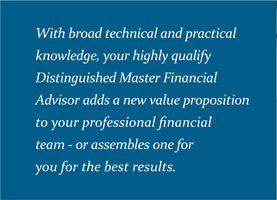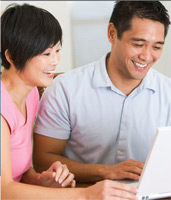 Earn your prestigious MFA or DFA-Tax or Bookkeeping Services Specialist Designations with Knowledge Bureau and receive your beautiful Designate Graduation lapel pin, handsome gold trimmed Designation for your office wall and copies of this beautiful client-facing brochure:
Designates: Logon on to your Virtual Campus, under VIP Designate Lounge for instructions on how to order your copies.
Evergreen Explanatory Notes
These instructional briefs provide an "educational" research library to assist in practice management - links to the Income Tax Act, publications and forms adjacent to teaching notes, issues and answers, examples, interview checklists and recent court cases. Personal, corporate and sales taxes are covered in 800 topics, using plain language. This library is best used in practice at "Monday Morning Meetings", as a management tool to review mistakes made by tax practitioners or refresh on the theory behind new client profiles less familiar to the staff. It's a great way to build up the knowledge of a tax team and increase average charges.
Knowledge Bureau Calculators
The purpose of these calculators is to answer the "trigger questions" clients have about the financial decisions they need to make, with tax efficiency. They are ordered to follow the four elements of Real Wealth Management™: Accumulation, Growth, Preservation, and Transition, but can be used to fill knowledge gaps on a random basis as well. Used in order, they support a consistent client interview process for firms who work with wealth advisors throughout the year to provide comprehensive tax planning services.