Click Here to E-Mail To A Friend || How Can We Help You? Call 1-866-953-4769 || About Us

INDUSTRY EDITION


April 24, 2008
Quote of the Week
"In the business world, the rear view mirror is always clearer than the windshield." Warren Buffett

BREAKING NEWS
► Penalties are Steep and Layered for Taxpayers
► Andrew Faces Notoriously Dangerous Obstacle
YOUR NEWS
Penalties are Steep and Layered for Taxpayers
With the April 30 filing deadline just around the corner, now is a good time to review two essential questions with taxpayers:
Is the taxpayer aware of the penalties and offences for non-compliance with CRA?
Has the taxpayer reported all income and deducted/claimed only legitimate amounts during form filing?
It's important to stay on the right side of CRA, as the agency is empowered to impose a variety of punishments on taxpayers who fail to comply with the Income Tax Act. And of course, it's important to note at the outset that, under S. 18(1)(t) fines for charges levied under the Income Tax Act are not deductible. Here's what taxpayers and their advisors need to know:
Layers of Penalties Exist. Penalties are charged under S. 162 and 163 prior to the commencement of criminal prosecution proceedings, which are undertaken in cases where a taxpayer has intentionally participated in tax evasion. In such cases, the consequences of successful prosecution are covered under the charging sections of the Income Tax Act in S. 238 and 239, Offences and Punishment.
If a taxpayer is convicted of an offence under S. 238, the penalties under S. 162 and 163 may not be subsequently applied. However, if the penalties were assessed before the complaint gave rise to a conviction, both penalties and offences may be charged. It is therefore common practice for CRA to issue a reassessment notice with penalty charges assessed under S. 163 prior to prosecution proceedings.
Cost of Penalties. Common administrative penalties levied by CRA for non-compliance, excerpted from The Knowledge Bureau's EverGreen Explanatory Notes include the following:
Failure to file a return on time – 5% of unpaid taxes plus 1% per month up to a maximum of 12 months from filing due date, which is June 15 for unincorporated small businesses
Subsequent failure to file on time within a 3-year period — 10% of unpaid taxes plus 2% per month to a maximum of 20 months from filing due date
Failure to provide information on a required form — $100 for each failure
Failure to provide Social Insurance Number - $100 for each failure unless the number is applied for within 15 days of the request
Failure to make partnership information return — For each such failure, the greater of $100 and the product obtained when $25 is multiplied by the number of days, not exceeding 100 during which the failure continues.
Repeated failure to file partnership information return — For each such failure, the greater of $100 for each member of the partnership for each month or part month not exceeding 24 months during which the failure continues.
Failure to provide information with regard to a foreign-held property — $500 per month for a maximum of 24 months; $1,000 a month for a maximum of 24 months if there is a failure to respond to a demand to file plus an additional penalty of 5% of the value of the property transferred or loaned to a foreign trust or the cost of the foreign property where failure to file exceeds 24 months
Gross negligence: false statement or omission of information in the return - 50% of tax on understated income with a minimum $100 penalty. This penalty will also apply to a false statement relating to the GSTC.
False statements or omissions with regard to foreign properties — 5% of the fair market value of contributions made to the property, minimum of $24,000 (Note: the burden of proof for establishing facts leading to penalties is on the Minister)
Effect of carryback of losses — Deemed not deductible to reduce penalties under S. 163(2.1) S. 163(4)
Late or insufficient instalments — 50% of interest payable exceeding $1,000 or 25% of interest payable if no instalments were made, whichever is greater.
Misrepresentation by a Third Party: penalty for tax planning arrangements or valuation activities — the greater of $1,000 and the total of gross entitlements from the plan or in all other cases, $1,000
Third party Participation in make of false statements — greater of $1,000 and the lesser of the penalty to which the taxpayer is liable to under S. 163(2) and the total of $100,000 plus the person's gross compensation
Failure to deduct or remit source deductions — 10% of amount not withheld, or remitted
Second such failure in same year — 20% of amount not withheld or remitted if this was done knowingly or through gross negligence.
Cost of Offences and Additional Punishment. Convictions under S. 238 and 239 result from criminal prosecution. The taxpayer must be found guilty beyond a reasonable doubt in order to be charged with these consequences. The taxpayer's advisors can also be found guilty and charged under these sections. Here are some of the consequences:
Failure to make or file a return as required — A fine of not less than $1,000 and not more than $25,000 or both fine and imprisonment for a term not exceeding 12 months.
Tax Evasion including making of false, deceptive statements, in a return, certificate, statement or answer, destroying, altering, mutilating, books or records, assenting to false or deceptive entries, or otherwise willfully evading tax or conspiring to commit tax evasion with any person — A fine of not less than 50% and not more than 200% of the amount of tax sought to be evaded or both the fine and imprisonment of not more than 2 years.
Tax Evasion, but relating to the claiming or refunds or credits - A fine of not less than 50% and not more than 200% of the amount of tax sought to be evaded or both the fine and imprisonment of not more than 2 years.
Prosecution on indictment: any person charged with an offence under 239(1) or 239(1.1) may be prosecuted at the election of the Attorney General of Canada to a further penalty — in addition to any other penalty. — A fine of not less than 100% and not more than 200% of the amount of tax sought to be evaded or credits sought to be obtained.
Providing incorrect tax shelter number to another person - A fine of not less than 100% and not more than 200% of the cost of that other person's interest in the tax shelter .
Contravening an order not to communicate confidential information by government official — A fine of not more than $5,000 or imprisonment of up to 12 months or both.
Communication of taxpayer's SIN — A fine of not more than $5,000 or imprisonment of up to 12 months or both.
Remember, it is every taxpayer's legal right and duty to arrange financial affairs within the framework of the law to pay the least amount of taxes possible. But if your intent is to defraud, or if you are negligent, there can be a very steep price to pay.
Click on these links now for more information on the Knowledge Bureau's Tax Services Specialist programs or EverGreen Explanatory Notes.
Andrew Faces Notoriously Dangerous Obstacle
Andrew Brash Update
Andrew Brash, Knowledge Bureau Faculty member has settled into the routine at base camp. He and his team are testing rope lines and practicing rope work for the climb ahead.
One of the obstacles Andrew and his team will face early in the climb on this side of Mt. Everest is the Khumbu Icefall. This formidable advisory comes with a reputation that proceeds it as one of the most dangerous stages of the South Col route.
The Khumbu Icefall is at the head of the Khumbu Glacier, which advances down the mountain three to four feet a day. This movement puts the icefall in a constant state of change – crevasses can open up with no notice or be buried under snow, causing climbers to fall in.
The icefall is close to base camp and allows climbers to do 'test runs', exactly what Andrew and his team have done.
"Today after years of reading, watching and listening to horror stories about the legendary Khumbu Icefall, I entered it with some trepidation to say the least. What I found was without doubt a serious mountaineering undertaking, but one with which I felt more comfortable than I would have imagined. It was in fact quite a relief to calm my fears concerning this infamous obstacle that is often considered the key to the mountain."
We will continue featuring an ongoing update on his climb to the summit as part of Breaking Tax and Investment News or you can track his progress by visiting his website http://www.andrewbrash.com/ for live updates from the expedition.
DISTINGUISHED PRACTICES: Tips for Real Wealth Managers: A Primer on Owning US real estate
Advisors and their clients, who study The Knowledge Bureau's unique inter-advisory approach to Real Wealth Management, learn how to work as a team in the accumulation, growth, preservation and transfer of after-tax wealth on an inter-generational basis. The articles in this section provide tips and traps in growing Real Wealth Management practices.
Words of Wisdom From Knowledge Bureau Faculty
Breaking Tax and Investment News is proud to feature guest columns from our faculty of educators, instructors, writers and speakers. To book our speakers for your educational events call us toll free: 1-866-953-4769. To buy their books and courses for your staff or clients follow the links at the end of the article featured below:
A Primer on Owning US real estate

David Christianson, BA, CFP, R.F.P., TEP
If there ever was an instance where an inter-advisory team play is important for the client, this is it. This year, we have analyzed and reviewed various planning techniques for a number of our clients, and the best solution is not always the same for each one, we have found. The following is an introduction to the topic; and may help you approach it with your clients, too.
The US - Canada Tax Treaty attempts to prevent double-taxation. A foreign tax credit is generally allowed in one country for income taxes paid in the other country. This applies to income from business, capital gains and other investment income and, most recently, to departure taxes paid on emigration from Canada. So you technically should pay tax on the same income only once.
The top US estate tax rate is 45%, based on the total value of the US assets that exceed an exemption. Problem one with estate taxes is there is generally no offsetting Canadian tax credit, because we do not have an estate, or "value" tax. Rather there is a deemed disposition of taxable assets at death here, with numerous deferral opportunities, particularly between spouses
On US estates, there is an exemption available (the "unified credit"). Problem two is that Canadians only get the benefit of part of the exemption, determined by the proportion of our US assets to our worldwide assets. For example, if only 10% of our worldwide assets are in the US, then we only get 10% of the exemption. (A US citizen living in Canada gets full exemption.)
Problem three is the most frustrating for me, because it is a big unknown. The 2008 estate exemption is $2 million, will rise to $3.5 million in 2009 and all estate taxes will be eliminated completely in 2010.
Hallelujah, eh?
Only for those "lucky" enough to die in 2010. The estate tax is to be reinstated in 2011, with a $1 million exemption and a 55% tax rate, if no new agreement is crafted among US legislators. Some people expect the 2009 exemption to stay put, while others hear rumblings about moving toward a Canadian-style capital gains regime.
If you own vacation property in the US personally when you die, it is added to all of your other US-situated assets (like US stocks) for estate taxes. Here are some alternative methods of ownership.
1. Permanent life insurance – the simplest solution, if you can qualify. This provides cash to pay the taxes on death.
2. A trust – expertise is needed, as the settlor cannot be a trustee or beneficiary, the surviving spouse may need to pay rent after the death of the settlor spouse, the 21-year deemed disposition rule applies if it is a Canadian trust and trust tax returns must be filed if any revenue is generated.
3. A non-recourse mortgage (secured only by the property) – reduces the US estate, as only net equity is used. If borrowing for the purchase anyway, then this is worth looking at.
4. Co-ownership – brings with it the complications of multiple owners, but can help reduce estate taxes.
5. Canadian partnership – there's a risk the IRS will look through this, unless it elects to be treated as a corporation for US purposes. The negative to that is it increases the tax rate on capital gains on a disposition prior to death.
The moral—it takes more than one specialist working for the client to make the plan tax efficient and, in the case of US taxes, avoid a potential minefield.
Did You Know? Did You Know ... Who Pays Taxes in Canada?

In the last year that taxation statistics were available (tax year 2005) close to 23 million tax returns were filed by Canadians: 65% of these were reporting taxable income; the balance were non taxable and filing for refundable credits from federal and/or provincial governments.
Excerpted from Essential Tax Facts, 2008 Edition, by Evelyn Jacks. All rights reserved. Order Now.
OUR NEWS
Featured Course: STOP Losing Clients in Translation
"Difficulties with financial literacy – the ability to understand, analyze, and use information about financial decisions in day-to-day life – affect Canadians at all income levels." Larry Orton, Financial Literacy: Lessons from International Experience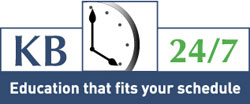 Now, with The Knowledge Bureau's newly updated Certificate Course "Financial Literacy: The Evaluation of Risk and Return", by Doug Nelson and Robert Ironside, financial advisors can better participate in explaining intricate financial concepts to clients so they better understand their Wealth Management options.
To develop confident and consistent solutions, to better manage wealth financial, services professionals and their clients must speak a similar language and have a common process and framework for getting results. Your communications with your clients can reach a new level of effectiveness if you both consider the relationship between risk and return from a technical point of view. This understanding will help you get results within your strategic plan.
Using the power of simulations and modeling, students will learn to convey the process behind some of the most powerful financial concepts used by financial advisors to predict and evaluate risk and return:
How to measure different types of returns
How to measure, interpret and communicate standard deviation
How the principles of correlation and beta can be used to reduce risk
How the power of Modern Portfolio Theory and the Capital Asset Pricing Model assists in key asset allocation decisions
How the Capital Market Line can be used to enhance the risk / return relationship
How to use different software tools to apply this knowledge in your practice each day
Register for Financial Literacy: Relationship between Risk & Return or check out the 2008 course catalogue for more course options.
Featured Speaker: Enzo Calamo - Purposeful Wealth
DAC 2008 — Transitioning: The Path to Reciprocity
Things to See and Do in Fabulous Monterey
We are pleased to announce Enzo Calamo, Director of Marketing, Aegon Canada will be a speaker at this year's DAC.
Enzo will be addressing the issue of Purposeful Wealth. How do you transition from a life dominated by economic activity to a state of "economic inactivity" — the true definition of retirement — all the while increasing Capital substantially? Find out how the courage to get out of the "operational" spotlight to work strategically on a Bigger Picture can result in a more powerful contribution to purposeful, significant wealth and family harmony values.
Experience first-hand how to have a deep discussion about purposeful wealth with clients who wish to pass on vision and values along with their financial resources. Not only will you be inspired, but armed to bring new energy, strategy and process to wealth management for your clients.
DON'T MISS THIS TOP EDUCATIONAL EVENT FOCUSED ON ENHANCING YOUR SKILLS AS A QUARTERBACK IN MANAGING YOUR CLIENTS' WEALTH
"Absolutely top quality content. A+". Bill Latimer, Winnipeg, MB
" Great Job! Less product and more actual usable information." Marc Boterman, Wellesley, ON
A Tax Encyclopedia as Current as the Date
"The research material available in EverGreen is outstanding and very comprehensive. I've never seen anything like it." Anthony McLean, Mission, BC

We Make You Smarter.©

The Knowledge Bureau has developed an exceptional online tax information resource to help you answer tax questions on personal, corporate and GST matters from your clients—in home, in office, anywhere, anytime. All you need is access to the internet and your subscription to EverGreen!

EverGreen Explanatory Notes: answers to the tax questions that stump you just a mouse click away! Access more than 800 topical files all linked swiftly and directly to government resources Like the Income Tax Act, Interpretation Bulletins, Information Circulars, Guides and Publications all in one place! Imagine the time you'll save with all the relative links literally at your fingertips, together with true-to-life examples, tips, and interview checklists which will help you improve your competencies in matters of tax efficiency.

EverGreen provides you with an ever current in-house research and analysis department, the most recent news from The Department of Finance, CRA compliance updates, and access to three calculators to help you estimate your clients' after tax investment results.

TRY THE EverGreen Explanatory Notes DEMO TODAY! Or call us to subscribe: 1-866-953-4769.

Presenting the ALL NEW knowledgebureau.com

Visit
today and experience improved navigation, targetted information and an all-round rewarding experience.
Designed with you in mind, please feel free to browse the website and send us your thoughts to reception@knowledgebureau.com.
DAC 2008 IN MONTEREY CA Nov 2-5
Register Before It Sells Out
Call to register: 1-866-953-4769 to inquire

DAC 2008 Sponsors
Opening Reception Sponsor
Delegate Activity Sponsor
LEAD SPONSOR
EXCLUSIVE Media Sponsor
Platinum Sponsors
Gold Sponsors
Monterey Sponsors

Set Yourself Apart from YOUR Competition in 2008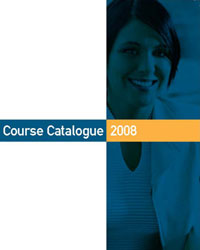 Call 1-866-953-4769