MFA-Executive Business Growth Specialist Program
Master Financial Advisor
---

Who Should Take This Program?
People who want to tap into the multiplicity of financial news that new business owners require, especially those who have recently acquired a business from a retiring owner. Truly valuable advice for these clients takes more time, is broader and deeper. To do it well requires the skills and talents of a specialist trained in business development. Any advisor who wants to build their own business with scalability, and help other business owners do the same should take this program.
Competencies and Proficiency:
This MFA™ (Master Financial Advisor) possesses the skills to assist the small business owner to scale the enterprise from a one-to-four person, owner-managed business to a market-driven organization. The Business Growth Specialist assist with strategic business development and planning; the building and documentation sound business processes; policies and procedures; the implementation of business building contracts for employees, subcontractors, leases, suppliers and others; and finds marketing, personal leadership and networking opportunities.
Peer-to-Peer Learning:
An important option is attendance at the CE Summits, a one-day instructor-led workshop held in November, January and May. It is of particular benefit to students who seek in-person, peer-to-peer learning.
PDF Registration Option:
Register for the MFA-Executive Business Growth Services Specialist Program, substituting the Business Valuation for advisors course with the Business Builder Retreat held in Quebec City, November 10-11, 2018.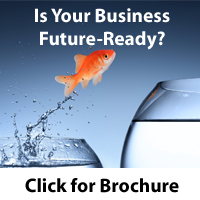 Register Online:
Click on each course title to see the detailed content description, key concepts and learning outcomes for the course.