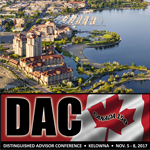 At a time when governments are more closely monitoring changes in global GDP growth, the effect of protectionism, rising commodity prices, currency fluctuations and sluggish business investment and their effects on the long-term financial well-being of Canadians, the 21st century wealth advisor needs to better understand the strategy behind the tax efficient investment recommendations made to the families he or she works with. That's the key reason why attendance at DAC is critical to your success.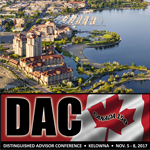 Experts and visionaries from all sides of the financial services are now preparing their ground-breaking research for presentations at the Distinguished Advisor Conference, November 5-8 in beautiful Kelowna, British Columbia.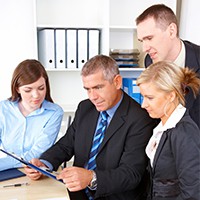 The demand for filing unincorporated small business returns may be a new growth area in the tax preparation industry as both an aging demographic and self-employed millennials choose to make a living this way.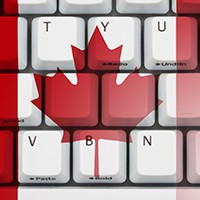 Submit your answer to the monthly DAC Canada150 financial trivia question to win a free registration to the Distinguished Advisor Conference in spectacular Kelowna, B.C., November 5 to 8. At the end of each month one lucky person's name will be entered to win the grand prize.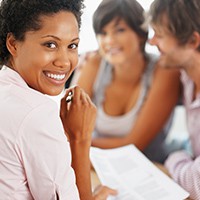 Hundreds of professional tax advisors are lining up to think with us at the annual Line-by-Line Tax Bootcamp and there is still time for you to come up to speed for tax season, network with great tax experts and join the fun in Edmonton – January 19, Toronto – January 23, Ottawa – January 24 and Winnipeg – January 25.
After successfully completing your T1 Tax Preparation – Basic course, the next step is to move onto the advanced course T1 Professional Tax Preparation – Advanced.
Precise tax knowledge counts: accurate tax preparation is the goal of every professional tax specialist and it is a tremendous value add for financial advisors and their staff who will field hundreds of calls from their clients this tax season.