Distinguished Advisor Conference 2019
Theme: Powerful Competition - The Secret to Economic Resilience
REASONS TO ATTEND DAC:
Refresh. Energize. Reflect. Inspire. Prioritize. Strategize. Grow. Connect.
The Distinguished Advisor Conference is the place to connect with other financial leaders and hear the latest in thought provoking business ideas that will help you shape your company today and in the years ahead. With three days of cutting-edge topics delivered by some of the top subject matter experts in the world, this is your opportunity to be inspired, to learn and to think strategically about your business.
RSVP NOW! Ask us about early registration discounts and our easy instalment plan. Bring your spouse, too - it's hot and beautiful in this Canadian Retirement Haven - Puerto Vallarta! Earn up to 15 CE/CPD credits.
---
Come back often as we fill out the agenda and announce our speakers. Apply to join the roster with your suggested topics as well!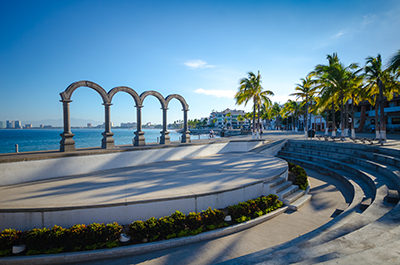 DAC DAY 1 - SUNDAY NOVEMBER 10
Registration Day
DAC DAY 2 - MONDAY NOVEMBER 11
Theme: Economic Resilience in Creating Family Wealth
DAC DAY 3 - TUESDAY NOVEMBER 12
Theme: Client Relationship Management, Ethics and Compliance
DAC DAY 4 - WEDNESDAY NOVEMBER 13
Theme: New Opportunities in Wealth Distribution
---
Learn how to accommodate and adapt your practice to your clients' changing lifestyles and priorities, providing "real time" wealth advisory services no matter where they are around the world. Understand the new competencies required to steward
"impactful" wealth to next generations and the global community, because that's what's important to The Newly Affluent.
MAKE A GREAT DECISION. JOIN THE WHO'S WHO.
COME AND EXPERIENCE EDUCATION DIFFERENTLY AT A HIGHER STANDARD.
Who Should Attend? This is Canada's premiere educational conference with experienced professionals from all side of financial services; including wealth advisors, tax accountants and bookkeepers who want to think more strategically about the advice they need to help their clients create tax-efficient wealth. If you aspire to be a more competetive leader in your industry, this conference is for you. It's an invaluable experience that will super-charge your success potential!
Who's Coming? You will collaborate and network with 20 outstanding speakers, thought-leaders and inspirational mentors who will re-energize your commitment to excellence in your career, your business and all your relationships.
What Will You Learn? Learn the cutting edge trends in investment, retirement, tax and succession planning while analyzing the issues that affect high net worth individuals, owners of private corporations and successors. Understand industry best practices as you operate in a changing regulatory environment and participate in new end-to-end digital experiences for most financial transactions. This conference is chock full of business building tips from strategic planning, to marketing, to best practices and relationship management. It covers the most recent changes and compliance trends in personal, corporate, cross border and estate taxation as well.