Debt Management Series: Purchasing vs. Leasing Vehicles
Posted: November 13, 2019
Posted in: Strategic Thinking, Current Issue
In the market for a new car before year-end? Take the time to visit your tax advisor first. He or she can take the time before the holidays to help you consider your after-tax options and evaluate the best approach to acquiring this asset; as debt management is likely part of the equation.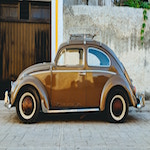 Buying a Car Before Year-End. Most people don't buy their cars with cash, so borrowing is common. Car loans can be financed by:
The car company themselves (if they have their own financing arm or work cooperatively with another manufacturer's financing arm).
Banks, which are more likely a source of financing for used vehicles, since the rates elsewhere don't tend to be as competitive as new-car financing options.
A finance company (including some dealerships who work with people with low credit or no credit). Some financing companies are dedicated to providing access to vehicle financing options for those with poor or nonexistent credit. Generally, they are far costlier than the more traditional methods of financing mentioned above.
No matter where the financing is arranged from, the credit rating of the purchaser may play an important part in qualifying for the loan.
Will the purchase be deductible? The answer lies in whether the car is being used for business purposes. This may be the case if you are self-employed, a commission sales person or using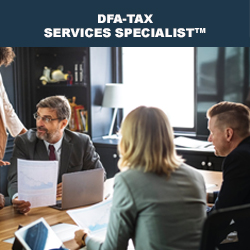 the car to conduct business on behalf of your employer. In the latter instance, form T2200 – Declaration of Conditions of Employment must be completed by the employer to legitimize the claim and verify your conditions of employment. In both cases, a distance log must be kept for a "base year" of 12 months or, if the driving patterns did not change more than 10% in either direction, for a three-month period in future years.
There are some very interesting and much more lucrative write-offs for those who purchase an asset after November 20, 2018. An accelerated Capital Cost Allowance claim is possible. Speak to your DFA-Tax Services Specialist™ or take the Knowledge Bureau's Tax Accounting for Proprietorships course online to learn more.
Leasing a Car. As reported by Debt Canada, "Vehicle leases have become very popular over the last 10 years due to the increased cost of vehicles and the fact that more and more consumers are self-employed – even used cars are being leased. A lease allows you to drive a better vehicle for considerably less money per month than if you tried to purchase it outright."
The risk inherent in leasing is that the lessee is essentially financing the value of the car they will use up over the time they will drive it. In other words, they pay for the depreciation of the value of the vehicle as the cost of the privilege of using it. The issue here is the calculation; car leases generally involve monthly payments over a specific term, with a term of 48 months normally having the lowest cost. They also generally come with lower interest rates (maybe not as low as a special offer on a new-car purchase, but often lower than financing a used car).
Buying vs. Leasing Pros & Cons. In general, you've got more flexibility when you purchase. You've got greater negotiating power to get out of a car early (when the loan is still outstanding) than with a lease. With that flexibility comes a greater responsibility. Purchasing a car costs far more than short-term leasing (two to three years), and if you keep trading in vehicles on which you are still carrying debt in exchange for a new car, you'll cost yourself a fortune.
And last but not least, there are the tax benefits. Use Knowledge Bureau's Income Tax Estimator to do "what if" scenarios in considering all three options over a 2-to 3-year period, to understand the tax math and better understand your after-tax position.
Purchasing Questions:
Is there any penalty to pay off the car loan early?
How do you charge interest?
What is the interest rate?
Are there any other hidden fees or extras I should know about that will be included in the final price?
What warranty is included with the car?
Is there life insurance on the loan?
Leasing Questions:
What other fees are involved in this lease?
How many kilometers can I drive on this lease?
What is the cost if I go over the kilometers?
What interest rate will I pay?
Do I have the option to purchase this vehicle when the lease ends?
Can I purchase the vehicle before the lease ends?
Buying Questions:
If I am eligible, will the capital cost allowance deduction I receive, if I am eligible, provide better tax benefits over time, than the leasing option?
Additional educational resources: Learn more about buying vs leasing in the Debt and Cash Flow Management certificate course as a standalone course, as part of the DFA- Bookkeeping Services Specialist™ or MFA™ – Retirement and Succession Services Specialist Designations. Enrol or take a free trial today!

COPYRIGHT OWNED BY KNOWLEDGE BUREAU INC., 2019.
UNAUTHORIZED REPRODUCTION, IN WHOLE OR IN PART, IS PROHIBITED