Knowledge Bureau Highlight: Dean Cockell
Posted: April 07, 2015
Posted in: Strategic Thinking, Tax Filing and Planning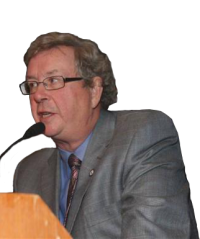 Dean Cockell is the Branch Manager for Portfolio Strategies in Winnipeg. He holds his Certificate in Financial Planning (CIFP) and also holds his EPC Designation as a charter member of the Canadian Initiative for Elder Planning Studies. Dean also holds his Designation and Certification as MFA (Master Financial Advisor) He is also a member of The Canadian Institute of Financial Planners.
"My MFA Designation through the courses and updates ensure that I am up to date with the constant change in our Industry," said Dean.
"The DAC Conference and regular newsletters also ensure I have the most current information and advice for my clients and the advisors in my branch."
Dean is considered an authority on individual financial and retirement planning. His experience and education have covered a broad spectrum of management skills encompassing visionary leadership; public media relations; training and development; corporate and strategic planning; marketing and sales management; and joint venture/strategic alliances.