DAC Delegates in the News: Chenine Humphrey, DFA – Bookkeeping Services Specialist
Chenine Humphrey attended the Distinguished Advisor Conference (DAC) for the third consecutive year and shares her enthusiasm for the experience: "There just simply are no bad speakers at DAC. I literally sat riveted at the edge of my seat, gleaning a wealth of information and knowledge throughout the conference!"
The business insights provided encouraged Chenine to "have the mindset to always be evolving and growing as the journey to learning is never ending" and further, to inspire and nurture the networks she has built around her.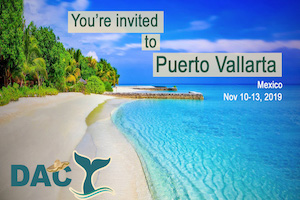 Chenine will be joining us for DAC 2019 in Puerto Vallarta, Mexico! Here is what else she had to say about her experiences at DAC.
What is your area of practice or financial services specialty?
I am a Distinguished Financial Advisor - Bookkeeping Services Specialist, a Certified Professional Bookkeeper (CPB) and Sage Certified Advisor. I am the President of Paper Trail Bookkeeping Inc., and the Founder of The Bookkeeper Connection Network. I also host the Vancouver Chapter of the New Economy Network.
What sets DAC apart from other conferences offered in Canada to tax and financial services professionals?
One thing I feel sets DAC apart from similar accounting-related conferences is the way the format of the conference is set up. All DAC conference attendees are in one room together and each speaker does their presentation to the entire group. What I have experienced with this format is, as attendees participate in all the sessions regardless of their area of practice or financial services specialty, we are exposed to subjects/topics/points of view that we may not typically gravitate to when given a multitude of choices when attending a typical conference. I have found this format useful as it has broadened the scope of my knowledge and I am, therefore, able to look at my clients' needs from different perspectives.
What were your top takeaways from the DAC sessions that you intend to apply in your business practice this year?
What can I pay attention to that no one else is focusing on? The new ideas and new ways of doing things that will help not only our clients in my bookkeeping practice, but also help my colleagues and peers in our industry. Focusing on looking at how they can run their businesses in new ways, which in turn opens that door to also help them show their clients new ways to run their businesses.
Did you enjoy the diversity of the topics and speakers?
Some of the sessions I went into thinking, "I don't do this in my practice so it doesn't relate to what I'm doing," actually ended up giving me inspiration to start looking at the "what if" and "how can I do this differently/better" or "instead of" scenarios. They opened my mind and my options to things I have not traditionally paid attention to, bringing a new dynamic to my knowledge and expertise, and shedding new and exciting lights on the discussions I have with my clients and colleagues.
Would you say that DAC provided you with more technical knowledge, economic insight, or advice to help your holistic practice?
I regularly reflect back on the information I was exposed to and how I have organically woven this information into my day-to-day business practices. Information that I would have previously glossed over, I am now paying attention to in a deeper, more meaningful, relevant, forward-thinking way.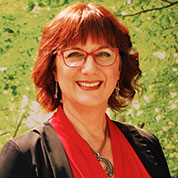 What would you say about the quality and engagement of the speakers, when recommending DAC to a colleague?
There just simply are no bad speakers at DAC. I literally sit riveted at the edge of my seat, gleaning a wealth of information and knowledge throughout the conference, which I am thankful to have the opportunity and privilege of garnering. I have had the pleasure of attending DAC with a group of my peers and have also formed several close, meaningful business relationships while attending DAC conferences.
Have you/would you travel to attend DAC outside of Canada (for example, DAC 2019 in Puerto Vallarta)?
I attended my first DAC conference in San Diego in 2016. That conference significantly changed the course of my business in a positive way and I have continued on that path ever since. I am planning to attend DAC 2019 in Puerto Vallarta and I will continue to go to DAC conferences, whether in Canada or in another location outside of Canada. It is a great opportunity to mix both the educational opportunities of the conference along with fun aspects of a destination event.
Has attending DAC inspired you to pursue other educational options with Knowledge Bureau (if you haven't already)? For example, online studies or enrolment in CE Summit workshops.
I am inspired to continue the process of working toward the new MFA – Executive Business Builder Specialist designation that I started while attending the Business Builder Retreat at this past DAC conference in Quebec City. I will continue to attend the CE Summits as often as possible and encourage my colleagues to attend along with me, thus fulfilling the never-ending journey of learning.
Additional educational resources: Register today for DAC 2019! Inquire about the easy instalment plan and bring your spouse, too.

COPYRIGHT OWNED BY KNOWLEDGE BUREAU INC., 2018.
UNAUTHORIZED REPRODUCTION, IN WHOLE OR IN PART, IS PROHIBITED.