DAC Delegates in the News - Rosanna Sternat
Rosanna Sternat has attended the Distinguished Advisor Conference (DAC) for six consecutive years, and was most inspired by Knowledge Bureau's first annual Business Builder Retreat. She shares how the educational experience has benefited her public accounting practice in Selkirk, Manitoba.
Rosanna has already registered for DAC 2019 in beautiful Puerto Vallarta, Mexico, taking place November 10-13. Make a great decision and give yourself the gift of knowledge this holiday season by claiming your spot! Here's what Rosanna had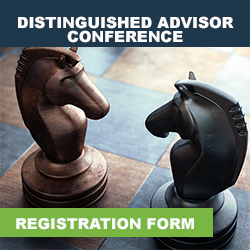 to say about her background and experiences at DAC, and the first-annual Business Builder Retreat:
What is your area of practice or financial services specialty?
Public accounting practice focusing on:
Tax preparation/planning (personal and corporate)
Bookkeeping (work flow management solutions, implementation and training) – Quickbooks online and desktop Pro Advisor Advanced Certified, Sage 50 and Sage Cloud Accounting Certified Advisor and Certified Trainer
Year-end notice to reader, review and audit engagements
What sets DAC apart from other conferences offered to tax and financial services professionals in Canada?
The overall business value that is derived from the quality of speakers and wide range of topics, firstly. Plus, there's the opportunity to build strong relationships with others who have the willingness to share ideas and their passion for financial literacy.
What was the most surprising or compelling thing you learned from the speakers at DAC this year?
Although DAC is a financial and wealth advisory conference, my primary goal this year was to gain insight on business building and leadership. The Business Builder Retreat and sessions geared towards business growth and leadership made the most impact on me. In Caroline Ouellette's session, she made two comments, the first of which I will be posting in my office: "Your job as a leader is to make everyone soar like an eagle." And the second in the meeting room: "If one piece of the puzzle is missing, you can't finish the puzzle."
What were your top takeaways from the DAC sessions that you intend to apply in your business practice this year?
I was most inspired by the takeaways from the Business Builder Retreat. When building a business, it is always in a state of change, and as leaders we all experience the pain and successes of growth and failure. We are not alone in experiencing this. As leaders our "no excuses" role can weigh us down, but taking a holistic personal life approach and understanding that we can reach out to others helps the journey.
I have reinforced my personal message, "Whatever you do in life, do it with heart, compassion and integrity. Embrace and celebrate the accomplishments of yourself and others. Maintain a positive environment and trust your journey."
How did you find the sessions that don't specifically pertain to your area of practice enhance your knowledge?
These sessions provide me with knowledge that enhances my specific area of practice. I believe that having a broad knowledge in these areas enhances my ability to assist with overall planning with my clients.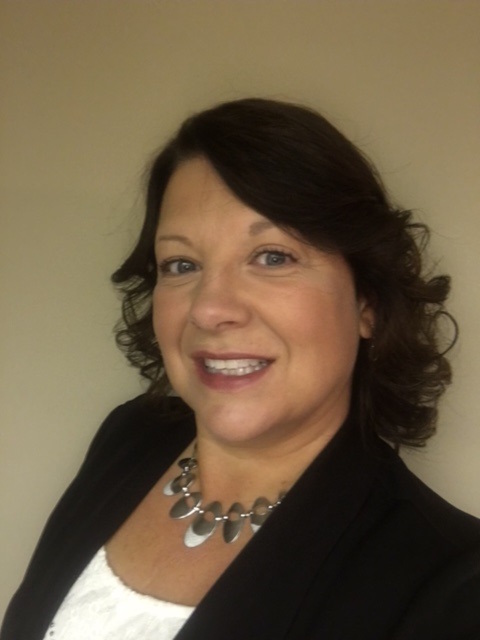 Would you say that DAC provided you with more technical knowledge, economic insight, or advice to help your holistic advice practice?
I was provided with more holistic advice because that is what I was wanting to take away this year, so that was what I was focusing on. However, the technical advice was very valuable.
What would you say about the quality and engagement of the speakers, when recommending DAC to a colleague?
The quality of the speakers was at a high level. Each of the speakers engaged the audience and kept us intrigued and interested.
Have you/would you travel to attend DAC outside of Canada (for example, DAC 2019 in Puerto Vallarta?
Yes, I have already registered!
Has attending DAC inspired you to pursue other educational options with Knowledge Bureau (if you haven't already)? For example, online studies, or enrollment in CE Summit Workshops.
Yes! I have already registered for the DFA - Tax Services Specialist program and pre-registered for the MFA – Philanthropy designation that's new in 2019.
Rosanna's practice, Sternat & Associates CPA, is currently in its 14th year of business in Manitoba. She credits the firm's success to superior customer service, expert knowledge, and the team's commitment to continuing education. They believe in sharing knowledge and skills with others in the industry to better the profession, and are actively involved in supporting the local community. Sternat & Associates received acknowledgement by the Selkirk Business Association for their customer service in 2013, and this October received the Selkirk & District Business & Professional Women – Woman Entrepreneur of the Year Award, and Selkirk & District Community Foundation – Business Philanthropist of the Year Award.
Additional educational resources: Register for next year's Distinguished Advisor Conference, and if you're feeling inspired to enhance your leadership skills before then, check out Knowledge Bureau's MFA – Executive Business Growth Specialist Program!
COPYRIGHT OWNED BY KNOWLEDGE BUREAU INC., 2018.
UNAUTHORIZED REPRODUCTION, IN WHOLE OR IN PART, IS PROHIBITED.