Resounding Success: Inaugural Vantage Series Event
Dale Lacombe
Together with our partner, The Investment Industry Association of Canada (IIAC), Knowledge Bureau is very pleased to report that our inaugural Vantage Series Event, held on May 9th at the National Club in Toronto, was a resounding success. Read on to find out why, and mark your calendars for the next Vantage event on October 31.
Four of Canada's thought leaders shared their insights and perspectives on the many strategic opportunities, issues and trends in wealth management to a packed house. The audience was diverse, with representatives from leading wealth management firms, manufacturers, and distributors. As well as top advisors in the financial services who specialize in providing holistic wealth advisory services, and those with concerns about changes in consumer behavior, tax and emerging regulation.
We were honored to receive some very complimentary and enthusiastic feedback from a number of our guests, including one comment that we heard from a number of attendees who stated: "Very timely, relevant, worth the time".
The Vantage Series was introduced to the market by Knowledge Bureau and IIAC in order to foster the development of a leadership community with the mutual goal of working towards the continued advancement of wealth management services. Each of our presenters spoke to their areas of expertise in dynamic, 20-minute sessions that covered strategic, tactical and technical content that attendees can begin applying to their business today.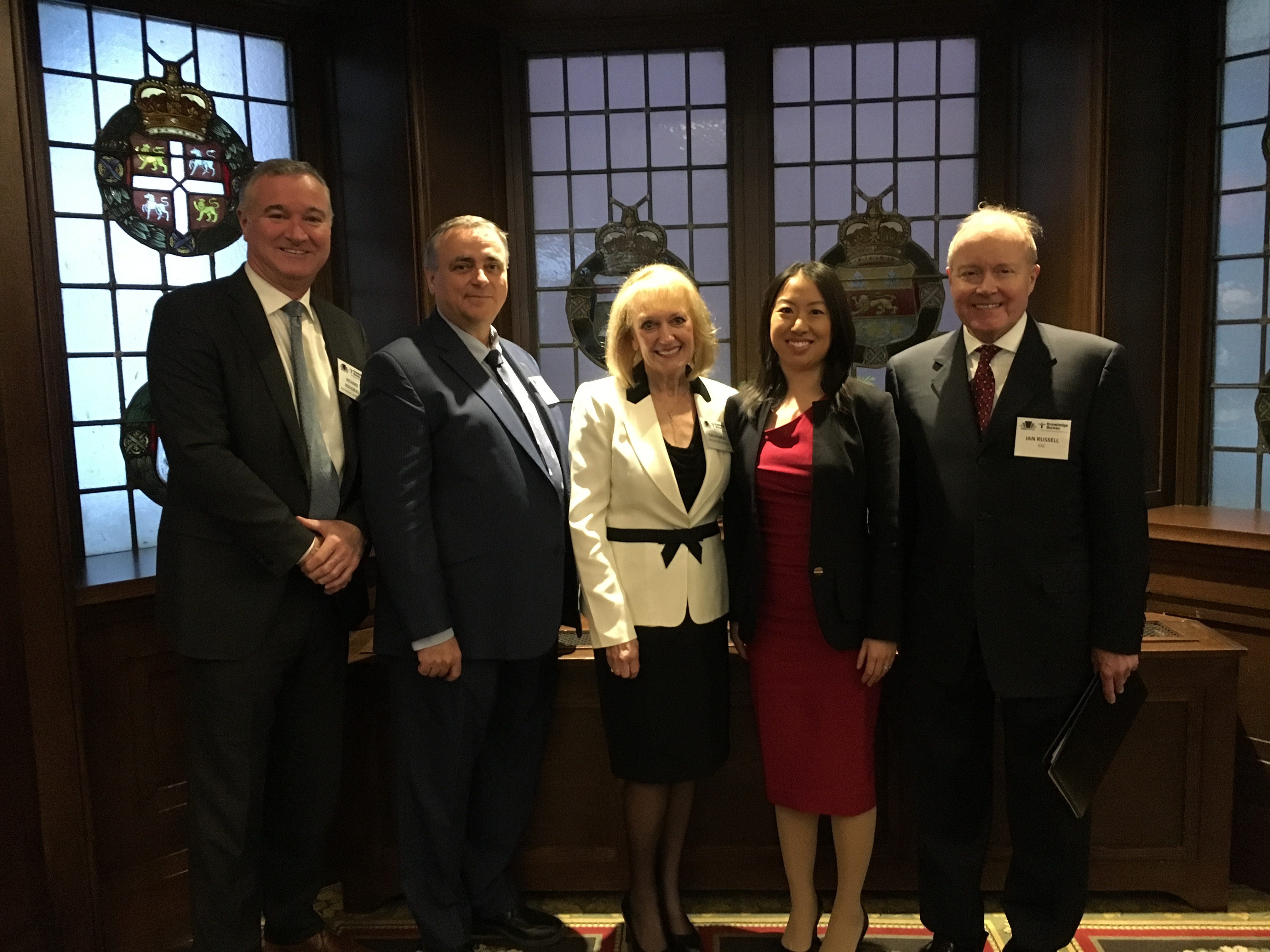 Vantage Series Inaugural Presenters and Sponsor (left to right ): Richard Rousseau, Executive Vice-President - Head of Wealth Management, Private Client Group, Raymond James Ltd. Dr. Dean Smith, PhD, CFP, TEP, CPA, CA, President, Cadesky U.S. Tax Ltd. Evelyn Jacks, President, Knowledge Bureau. Melissa Shin, Editorial Director, Advisor's Edge & Investment Executive (Exclusive media sponsor). Ian Russell, President & Chief Executive Officer, IIAC.
Ian Russell, President & Chief Executive Officer, IIAC, welcomed our guests and opened the event, pointing advisors in the direction of four key trends:
Demographic patterns among the investing public are changing dramatically.
Technology is advancing at a rapid rate.
Clients are living longer.
Government and regulators have intervened more aggressively in the wealth management business than ever before.
Richard Rousseau, Executive Vice-President - Head of Wealth Management, Private Client Group, Raymond James Ltd., then provided the audience with a compelling view from the corner office. He highligted how client priorities have not only grown, but have also become increasingly diverse and complex over the years. These changes will continue to influence how wealth management services need to be delivered in the future.
Dr. Dean Smith, PhD, CFP, TEP, CPA, CA, President, Cadesky U.S. Tax Ltd., led a thought-provoking session that drove home the critical importance of asking your clients the right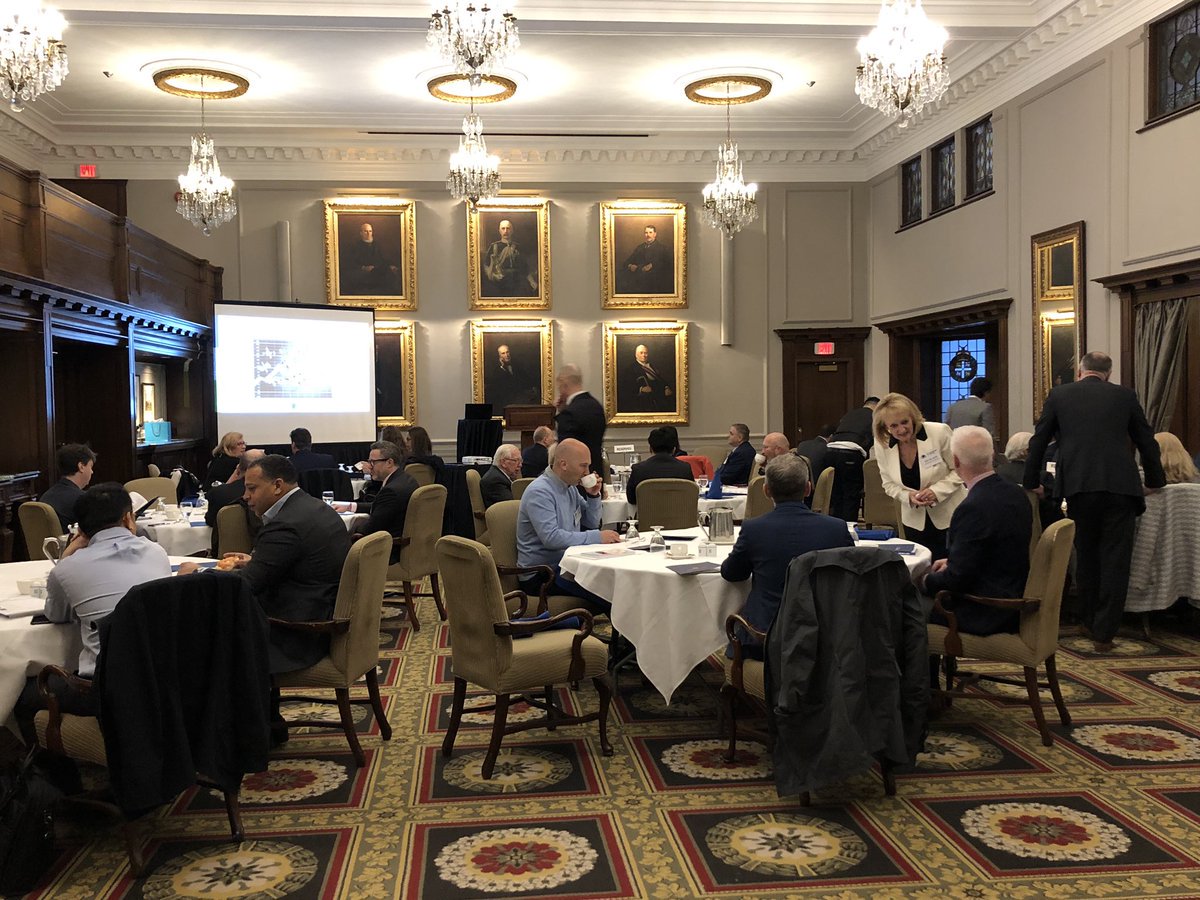 questions in a session entitled, "How well do you really know your clients – from a cross-border point of view?" Dean Smith answered some important questions that impact how wealth managers provide services to clients with international interests. He outlined considerations for clients who have thought about moving outside of Canada, have children who moved to the U.S. (or any other country) to attend university, or for those who are planning to expand their business outside of Canada.
Evelyn Jacks, President, Knowledge Bureau, then tackled the topic of tax disruption. Using an engaging, and common to encounter client profile as a backdrop, she presented a convincing case that the role of a "financial quarterback," (managing the broader financial affairs of your customer) is a concept that is here to stay. She also outlined how the most trusted advisors need to bring deep and specialized knowledge to the table. Finally, a thorough analysis of numerous, important tax considerations were presented for the audience to include in their planning.
A few of our attendees commented on how the presenters really brought all concepts together and explained how they integrate with one another for the audience. Including the trends and realities the market is facing, the increased demands on advisors, the critical elements of managing clients with cross-border interests, and how each client profile can materialize in your business The session re-enforced the need for an interdisciplinary, multi-generational wealth management offerings, and the audience was appreciative of the stories being told.
We were also pleased to have Advisor's Edge and Investment Executive as our exclusive media sponsor for the Vantage Series. Melissa Shin, Editorial Director, provided opening remarks of support and perspective, which were also well-received.
Our next Vantage Series event will be in October 2019, with a specific date to be announced shortly. Many of our guests have already committed to attending the next event, so we encourage you to sign up soon. We will also be introducing an international flavor to our next Vantage Series event – stay tuned…
I would like to personally thank our partners at IIAC, our exclusive media sponsor, all of our presenters and their teams, and finally, the excellent team at Knowledge Bureau that helped get the word out to our students about this exciting, new event – the first of many Vantage Series events to come!
Dale Lacombe, Director of Enterprise Solutions, Knowledge Bureau
COPYRIGHT OWNED BY KNOWLEDGE BUREAU INC., 2019.
UNAUTHORIZED REPRODUCTION, IN WHOLE OR IN PART, IS PROHIBITED