Recession and Climate Change: New Economic Risks Ahead
Beth Graddon
Released on May 16, the Bank of Canada's 2019 Financial System Review shows a shift in the economic issues that impact the financial future of Canadians. The good news is that household debt levels appear to be easing. However, there are new storm clouds on the horizon, especially for businesses. The biggest threats: the economic impact of climate change and record-breaking non-financial corporate debt levels.
It appears that Canada's evolution towards a reduced carbon footprint is an initiative that's likely to come at a significant cost. But, according to The 2019 Fin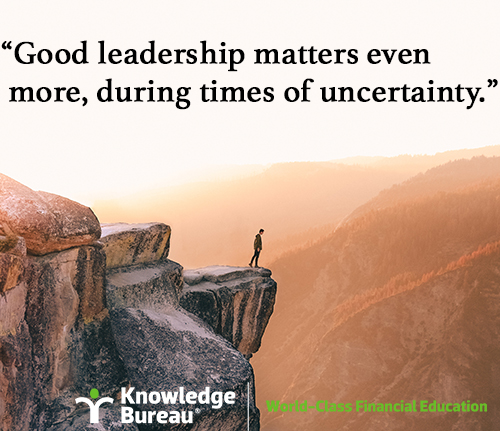 ancial System Review, the exact number is unknown as the overall impact of climate change on the economy remains unclear today. However, the report does show two major issues that play a role in how climate change will impact Canada's financial system:
A limited understanding of the impact of climate change and the mispricing of climate-related risks.
Inconsistencies in the way firms disclose the impact of climate change on their assets and operations contribute to a potential inflation of the cost to transition to a low-carbon economy. This is something tax advisors may wish to discuss with their business clients.
Many businesses also remain concerned about the carry-over affect that will follow the recent introduction of federal and provincial carbon tax and pricing initiatives on debt accumulation. It's a vulnerability, considering The Bank of Canada's report identified that debt (relative to income) held by non-financial corporations already sits at 315%. This is a record-breaking historical level.
Worse still, Canada is at a greater risk of a recession, in part due to global trade tensions that have increased over the past year, according to the report.
Thankfully, some good news followed on May 17, when it was announced that the steel and aluminum tariffs imposed on Canada by the U.S. government last June have been eliminated. This positive change could also lead to the long-awaited finalization of the USMCA (new NAFTA agreement) and alleviate some of this increased economic uncertainty and the elevated fears of Canadians.
Despite Bank of Canada's ongoing reassurance that Canada's financial system is likely resilient enough to get through this period of increased risk and new vulnerabilities, there are strategies that advisors can use to help individuals and businesses brace for whatever lies ahead. This process involves three integral components. First, a conversation about debt reduction. Second, identifying and increasing the level of retained earnings or savings for emergencies. And third, the common thread that ties the first two strategies together: keeping an eye on the tax consequen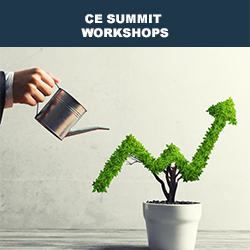 ces of emerging changes in income or debt levels.
Additional educational resources: Learn more about the economic issues that affect Canadian business owners and families at Knowledge Bureau Education Days: CE Summit Workshops. There's still opportunity to register and earn CE credits by confirming your attendance for these live events, coming to four Canadian cities between May 28 and June 4.
COPYRIGHT OWNED BY KNOWLEDGE BUREAU INC., 2019.
UNAUTHORIZED REPRODUCTION, IN WHOLE OR IN PART, IS PROHIBITED.