James Price
Senior Vice President, Investment Strategy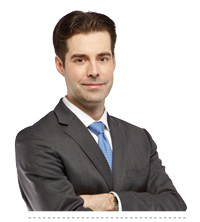 Senior Vice President, Investment Strategy
We help advisors and clients navigate a crowded universe of investment products. The Private Client Capital Markets team sources and vets companies and other issuers of securities who are seeking capital to structure attractive investment opportunities for clients looking to achieve portfolio goals with unique and bespoke investments.
James has been with Richardson Wealth since 2013. With extensive experience in the bond world, he is well positioned to contribute to the macro strategy of the investment management team. James helps direct the overall asset allocation strategy of Richardson Wealth and writes market commentaries and client communications to keep our investors well informed. As a portfolio manager, James is also lead manager of the Connected Wealth bond strategies and oversees the review of new investment products for use by Richardson Wealth clients.
Jamie has an Honours BA in Economics and Geography and is a Chartered Financial Analyst charter holder.
When he is not a janitor and chauffeur to two active little ones, James enjoys photography and the outdoors.